An NBA Game Day Preview between the New Orleans Pelicans Vs Los Angeles Clippers – StatementGames alternative Fantasy Basketball, play for FREE and WIN CASH Rewards.
When: 10:00 PM EST, January 13, 2021
Where: Staples Center, Los Angles, CA
TV: ESPN
Point Spread: Clippers -6.5
OVER/UNDER Game Total: 220.5
New Orleans Pelicans
Record: 4-5
Road Record: 2-2
ATS: 3-6
Los Angeles Clippers
Record: 7-4
Home Record: 3-2
ATS: 6-5
New Orleans Pelicans Vs Los Angeles Clippers Game Day Preview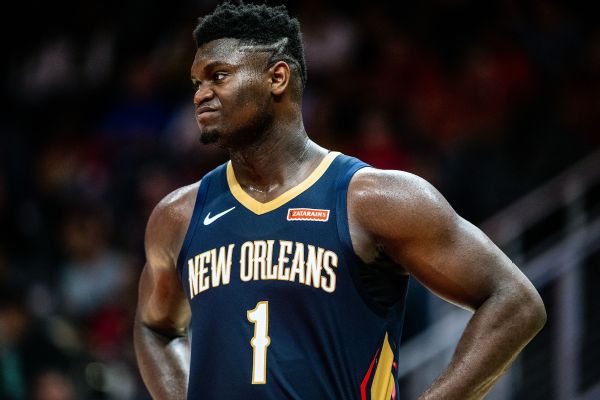 After an unexpected break, the New Orleans Pelicans begin the first of six road contests tonight when they face the Los Angeles Clippers.
(Monday's game between the Pelicans and Dallas Mavericks was postponed due to COVID-19)
They will encounter a Clippers club coming off a 130-127 victory over the Chicago Bulls on Sunday.
New Orleans Pelicans
The Pelicans lost at home 118-110 to the Charlotte Hornets on Friday their last contest. As a result, the team has dropped three straight games.
In that last game, Zion Williamson had 26 points and eight rebounds, Josh Hart scored 19 and Brandon Ingram contributed 17 points, eight rebounds and eight assists for the Pelicans, who committed 19 turnovers to cap a 1-4 homestand. J.J. Redick also scored 17.
Ingram and Williamson have been the Pelicans' top performers this season. Ingram has been particularly solid, averaging 24 points, 7.1 rebounds and 5.8 assists. Williamson averages 21.9 points and 8.1 rebounds.
Los Angeles Clippers
In the past Clippers game, Kawhi Leonard scored 21 of his 35 points in the third quarter — a career-high for points in a quarter — as the Clippers rallied from a seven-point halftime deficit and held the Bulls down in the stretch run.
Leonard made five of his seven 3-pointers in the third. One of them allowed him to top 10,000 points in his career.
"They were in control of the game for almost three quarters and Kawhi decided that he was going to be more aggressive on the offensive end and was able to carry us to a tie ball game going into that fourth quarter." – Clippers guard Lou Williams, who scored a season-high 21 points.
Pelicans Vs Clippers Facts
Pelicans are 2-9 ATS in their last 11 games playing on 1 days rest.
Clippers are 2-6 ATS in their last 8 games as a home favorite.
Under is 5-1 in Pelicans last 6 games as a road underdog.
New Orleans Pelicans Vs Los Angeles Clippers Alternative Fantasy Basketball-Statement Games Picks
Pelicans 102 Clippers 111
10 PT Pick: Kawhi Leonard UNDER 27.5 PTS
9 PT Pick: Zion Williamson OVER 8.5 Rebounds
8 PT Pick: Two LA Clippers Will Have A Double Double
Also Available In the Apple & Google Play Store