An NFL Game Day Preview between the Buffalo Bills Vs New England Patriots – NFL Week 16.
When: 8:15 PM EST, December 28, 2020
Where: Gillette Stadium, Foxborough, Ma
TV: ESPN & ABC
Point Spread: Patriots +6.5
OVER/UNDER Game Total: 46.5
Buffalo Bills
Record: 11-3
Road Record: 4-2
ATS: 9-5
New England Patriots
Record: 6-8
Home Record: 4-2
ATS: 6-8
Buffalo Bills Vs New England Patriots Game Day Preview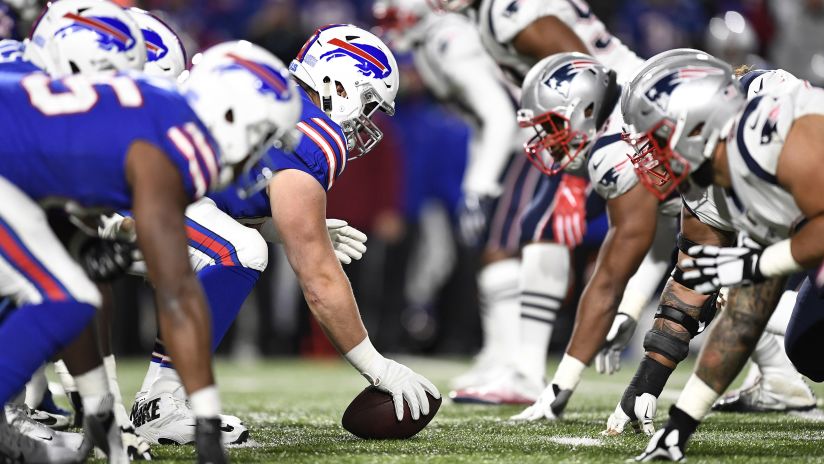 Do the Buffalo Bills look past this game or do they put the peddle to the medal at New England on Monday Night Football?
The AFC East champion Bills are 100% looking to make a statement against the New England Patriots. When considering, the Patriots have owned this division since Bill Belichick became a staple with his Patriots. Buffalo took the 1st matchup and have not swept their AFC East rival since 1999.
Buffalo Bills
"To go against a division opponent and be able to beat them both times, that's a big deal," Bills cornerback Tre'Davious White said. "I guess this year's the year of breaking streaks or whatever. So I hope that's the case."
Josh Allen put an end to the Patriots reign when he recorded four touchdowns (two passing, two rushing) in a 48-19 win in Denver on Saturday. The performance allowed Buffalo to capture its first AFC East title since 1995 and land Allen his fourth AFC Offensive Player of the Week honor of the season.
With Allen at the controls, the Bills boast the NFL's second-ranked passing offense (278.5 yards per game) and fifth-ranked scoring offense (29.1 points).
New England Patriots
Belichick hasn't tipped his hand whether Cam Newton or Jarrett Stidham would be under center on Monday Night. Newton appears to be the front runner.
"We have to stay on schedule offensively, not only moving the ball but actually executing even more in the red zone and actually scoring touchdowns," Newton said. "We can't just settle for field goals, we have to make sure that we maximize our scoring opportunities."
Newton was held without a touchdown pass for the eighth time this season in New England's 22-12 setback to Miami on Sunday. The former NFL MVP found the end zone with his legs in a 24-21 loss at Buffalo on Nov. 1.
Bills Vs Patriots Facts
Road team is 21-8-2 ATS in their last 31 BUF Vs NE meetings.
Bills are 3-1-2 ATS in their last 6 meetings in New England.
Underdog is 3-0-1 ATS in their last 4 BUF Vs NE meetings.
Buffalo Bills Vs New England Patriots Alternative Fantasy Football-Statement Games Picks
Bills 28 Patriots 10
10 PT Pick: Stefon Diggs OVER 67.5 YDS Receiving
9 PT Pick: Jakobi Meyers UNDER 60.5 Yards Receiving
8 PT Pick: Cam Newton UNDER 1.5 TDS (Passing + Rushing)
Also Available In the Apple & Google Play Store