An NHL Game Day Preview between the Washington Capitals Vs Pittsburgh Penguins – StatementGames alternative Fantasy Hockey, play for FREE and WIN CASH Rewards.
When: 12:00 PM EST, January 17th, 2021
Where: PPG Paints Arena, Pittsburgh, PA
TV: NBC
Puckline: Capitals +1.5 / -225 | Penguins -1.5 / +215
Moneyline: Capitals -105 / Penguins -125
OVER/UNDER Game Total: 6.5
Washington Capitals
Record: 2-0-0-0
Road Record: 2-0-0-0
PL: 1-1
Pittsburgh Penguins
Record: 0-2-0-0
Home Record: 0-0-0-0
PL: 0-2
Washington Capitals Vs Pittsburgh Penguins Game Day Preview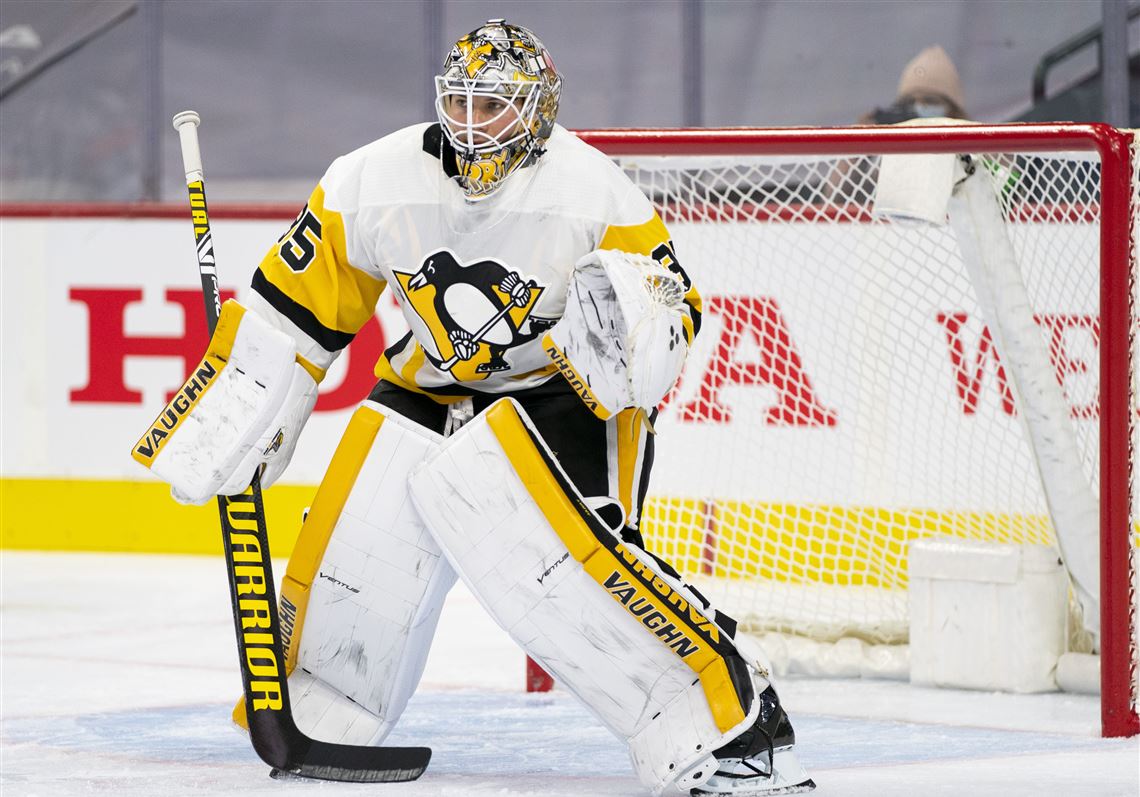 Goaltending has been the key story line for the Washington Capitals and Pittsburgh Penguins to start the 2021 NHL season. Stopping the puck has been a positive story for the Capitals while the Penguins can still use a little practice.
Sunday matinee puck in Pittsburgh as the Caps travel to Pittsburgh to take on the Pens.
Washington Capitals
The Capitals opened their 2021 campaign with two wins at Buffalo, the first 6-4 with Ilya Samsonov in goal, and the second 2-1 with Vitek Vanecek making 30 saves in his NHL debut.
It's unclear which goaltender will start today but Vanecek certainly made an impression after logging five seasons in the minor leagues.
"I'm impressed with how he handled everything," Washington center Nicklas Backstrom said of the 25-year-old Vanecek. "He's very calm back there. Buffalo played way better than us, and they really attacked him, so looking at the game overall, he won the game for us."
Vanecek was understandably elated.
"The dream came true," he said.
Washington is going with two young goalies — Samsonov, 23, has played in just 27 NHL games — after losing Braden Holtby to free agency and veteran Henrik Lundqvist, who is out after having heart surgery.
Pittsburgh Penguins
Pittsburgh has made a change in its goaltending rotation since the start of last season, too.
Tristan Jarry was named to the All-Star team and as a result, moved ahead of two-time Stanley Cup winner Matt Murray as the No. 1 goaltender. Casey DeSmith, the Penguins' backup two years ago, is back at the NHL level after Murray was eventually traded to Ottawa.
Things have been a bit rough for Jarry, who gave up nine goals in less than four periods in Philadelphia to open the season.
"We're going to assess (Jarry's performance) as objectively as we can," Penguins coach Mike Sullivan said. "But Tristan's a good goalie. He's a competitor. I know he'll bounce back."
Capitals Vs Penguins Facts
Capitals are 10-2 in their last 12 Sunday games.
Over is 4-0 in the last 4 meetings.
Penguins are 0-4 in their last 4 overall.
Washington Capitals Vs Penguins Alternative Fantasy Hockey-Statement Games Picks
Capitals 4 Penguins 2
10 PT Pick: Alex Ovechkin + Lars Eller OVER 1.5 Combined PTS
9 PT Pick: Pittsburgh Penguins OVER 30.5 Shots
8 PT Pick: PIT Starter OVER 2.5 Goals Against (Tristan Jarry Projected)
Also Available In the Apple & Google Play Store