Villanova Hero Kris Jenkins Teams Up With New Fantasy Sports Platform On The Eve Of 2021 March Madness College Basketball Tournament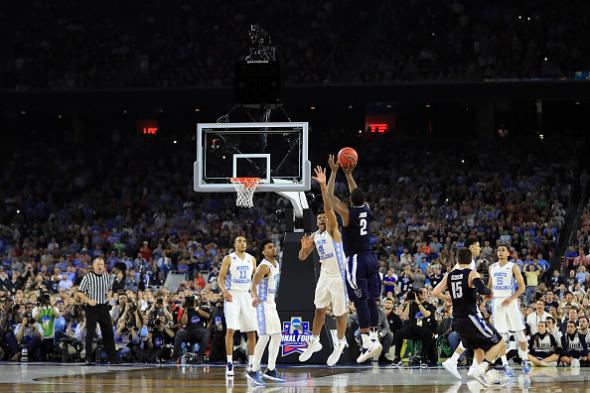 Alternative Fantasy Sports and MarTech platform StatementGames.com has struck an agreement with former Villanova Wildcat and 2015-16 NCAAM Hero Kris Jenkins. Jenkins was responsible for making the dramatic last second shot that propelled Villanova University to victory over North Carolina in the 2016 NCAAM National Championship game.
The opportunity gives Jenkins a chance to become more intertwined within StatementGames Inc. in exchange for his endorsement efforts.  He will be using his resources to assist with branding and growth. "I enjoy the product and the vision of the organization. Promoting StatementGames is going to be a lot of fun." – Kris Jenkins. 
StatementGames is a, patented alternative fantasy sports gaming platform. Through proprietary systems and process, they have created a different form of fantasy basketball. The early success of the company has been in their ability to grow within a FREE 2 Play model. Men's College Basketball will be tested on StatementGames over the course of the 2021 NCAAM Tournament. The company aims for the sport to be a staple of its gaming system for the upcoming 2021-22 season.
"For the first time in our young history, our platform will power select NCAAM for March Madness. One of our key matchups will feature the (12) Winthrop Eagles & (5) Villanova Wildcats this Friday night. We are ecstatic to be working with Kris who brings a new level of creditability to our company. He has a proven track record of hitting that big shot and we look forward to growing through his influence." – Marc Saulino, CEO StatementGames.
About StatementGames Inc.
Established in 2018, StatementGames Inc. is a sports gaming and MarTeck platfrom. The company has invented a NEW form of fantasy sports. For our innovation we have received highlights on networks like ABC, CBS, FOX & NBC. Our mission is in raising the Fantasy Sports bar by delivering a fun gaming experience.
Fantasy Sports & Data Media Inquiries:
Marc Saulino – [email protected] | StatementGames.com