An MLB Game Day Preview – St. Louis Cardinals VS. Chicago Cubs – Wrigley Field, Chicago, IL. (06.13.2021)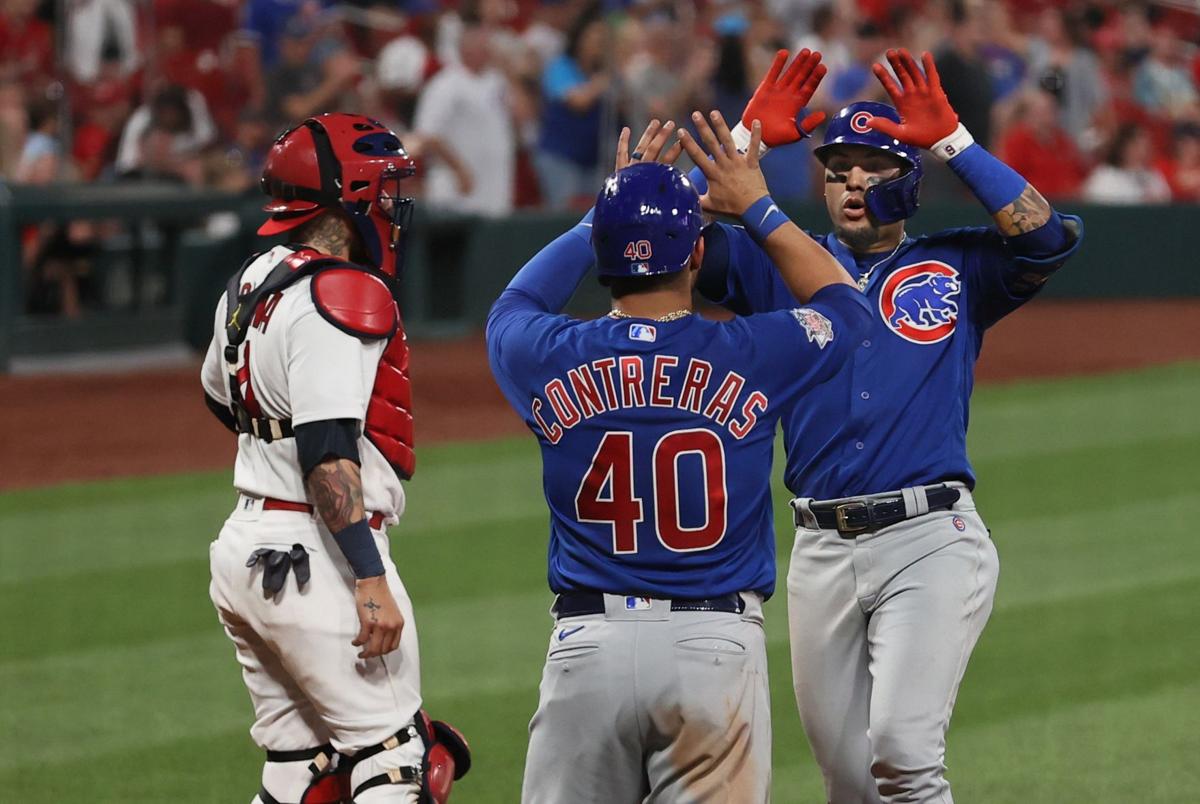 When: June 13, 2021
Where: Wrigley Field – Chicago, IL
TV: Sunday – 7:08 PM EST | ESPN
Pitching Match-Ups
6/13 – Carlos Martinez (R) vs. Zach Davies (R)
O/U: 9.5
CHC -130
St. Louis Cardinals
Overall: 32-32
Road: 16-17
RL: 33-31
Chicago Cubs
Overall: 37-27
Home: 23-20
RL: 36-28
St. Louis Cardinals vs. Chicago Cubs Game Day Preview
On Sunday Night Baseball, the Cardinals will face the Cubs for the third game of a three-game series. This will be the sixth time they have played this season. The Cubs have won four of the five games so far. The Cubs will try to finish the sweep on Sunday. They won the first two games of the series by scores of 8-5 and 7-2. This will be an exciting battle of St. Louis Cardinals vs. Chicago Cubs on primetime, national television. The two teams will not meet again until July 9.
The Cubs have won five of their last six games, which leaves them tied at the top of the National League Central with the Brewers. St. Louis has lost 10 of its last 12 games. They have regressed to a .500 record for the first time since April 28.
Cubs Pitching
The Cubs will send Zach Davies (3-3, 4.45 ERA) to the mound for the series finale. Davies is coming off of his best start of the season where he held the Padres to one hit through six innings. Cubs manager David Ross said, "Best pitching performance I've seen him have."
Davies described his pitching performance that night, when he told reporters, "I'm continuing to be aggressive with the way I attack hitters. I'm not trying to be too fine in locations. … (I'm) able to mix pitches, both sides of the plate."
Davies last faced the Cardinals on May 23. He threw five shutout innings, and the Cubs won 2-1 in the 10th inning.
Cardinals Hitting
The Cardinals have plenty of experience against Davies. Matt Carpenter is 12-for-25 with five walks, four doubles, and three home runs. Additionally, Nolan Arenado is 6-for-19 with three walks, three doubles, and one homer. Lastly, Paul Goldschmidt is 4-for-12 with two RBIs.
Cardinals Pitching
Carlos Martinez (3-6, 6.21 ERA) is the Cardinals' last hope to avoid a sweep. In his last two starts, he has allowed 15 runs in 4.2 innings. He has not pitched deeper than the sixth inning since May 3. His ERA in his last five starts is 9.97.
Cardinals manager Mike Shildt said, "Look at the big body of work. … Clean. Effective. Getting late into games. Getting softer contact. That's the version we need. Not any better than that. That is really good. That gets you to the sixth, seventh inning, and keeps them at bay for a couple of runs, or so. That's the version we need."
Martinez last faced the Cubs during a 12-3 loss on May 23. Despite the Cubs' demolition of the Cardinals, Martinez only allowed two runs on four hits and one walk in six innings.
Cubs Hitting
The Cubs have a mixed history with Martinez. Kris Bryant is 7-for-36 with 16 strikeouts. Also, Javier Baez is 4-for-29 with seven strikeouts. However, Willson Contreras and Ian Happ have career success against Martinez. Contreras is 7-for-21 with a home run and five RBIs, and Happ is 6-for-18 with two homers and four RBIs.
Chicago Cubs vs. St. Louis Cardinals Trends & Fantasy Baseball Picks
Trends
Cardinals are 0-5 in their last 5 road games vs. a right-handed starter.
Cardinals are 2-9 in their last 11 road games vs. a team with a winning record.
Cubs are 9-2 in their last 11 after allowing 2 runs or less in their previous game.
Also Available In the Apple & Google Play Store