Oakland Raiders Vs New York Jets – Odds & Trends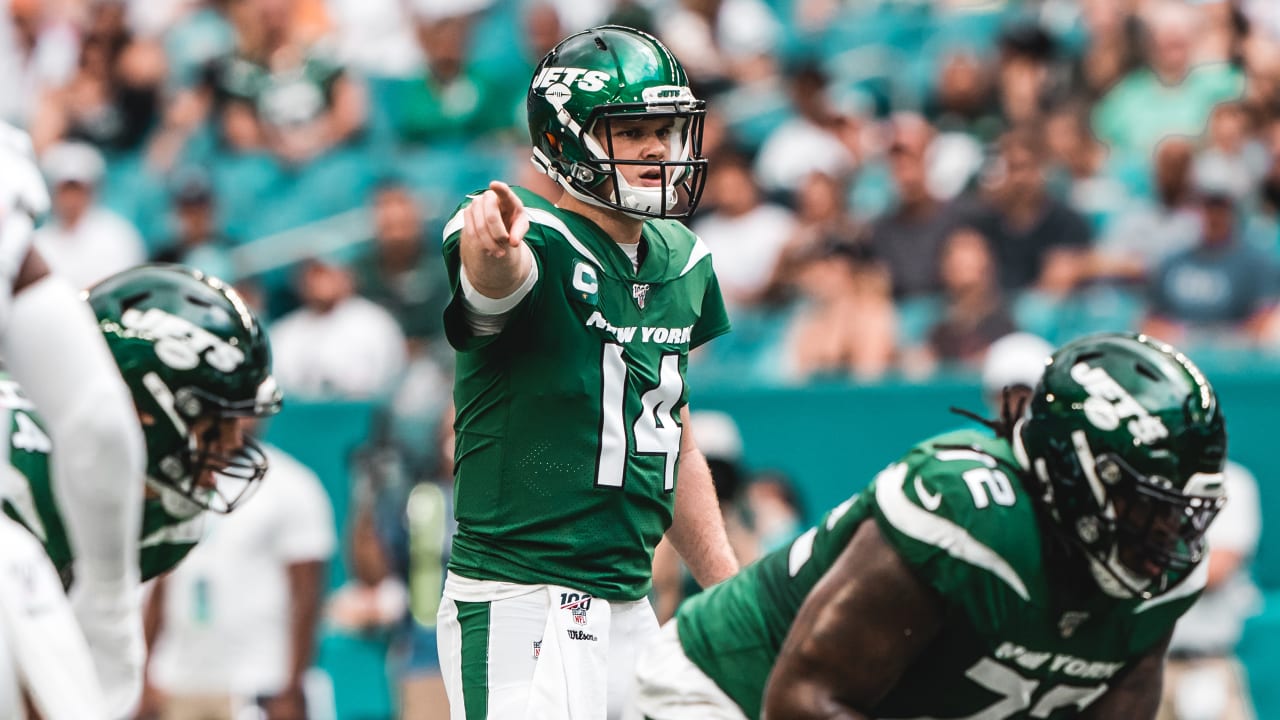 When: 1:00 PM ET, Sunday, November 24, 2019
Where: MetLife Stadium, East Rutherford, New Jersey
TV: CBS
Point Spread: New York Jets +3.5
OVER / UNDER Game Total: 46.5
Oakland Raiders
Record: 6-4
Road Record: 1-3
ATS: 6-4
New York Jets
Record: 3-7
Home Record: 2-3
ATS: 4-6
Oakland Raiders Vs New York Jets Game Day Preview The Oakland Raiders have been beating up on some sub-.500 teams as they make a playoff push and their schedule could be to their advantage down the stretch. The Raiders will try to take advantage of another team with a losing record when they visit the New York Jets on Sunday.
Oakland has won three in a row – all at home – against teams with a combined record of 7-23-1, and it has just one remaining opponent with a winning mark entering Week 12, that being the Kansas City Chiefs, whom the Raiders trail by a half-game in the AFC West. Oakland's latest triumph, a 17-10 victory over the winless Cincinnati Bengals, left something to be desired and there's a sense that a cross-country trip to take on an improving Jets team will be a big challenge.
"They're all physical, they play nasty," Raiders quarterback Derek Carr told reporters of the Jets, winners of two straight. "A very good group and a very good team too. People talk about records and those kinds of things. Pump the brakes a little bit. They were without their quarterback for awhile. They're just getting healthy and you're seeing what they're able to do when they're all out there together." New York is coming off a 34-17 win at Washington last week.
Raiders
Defensive end Maxx Crosby is one of several rookies making a big impact with Oakland, and he earned AFC Defensive Player of the Week honors after recording four sacks versus Cincinnati. "It's just a start," Crosby told reporters. "It's awesome to get awards and all that stuff but we're in the midst of trying to get in the playoffs. That's what's most important right now and we're going to stay focused." Carr is completing 72.5 percent of his passes with four touchdowns and one interception during the winning streak.
Jets
Quarterback Sam Darnold threw for 293 yards and a career-high four TDs at Washington in perhaps his best game since returning from mononucleosis. The star on the other side of the football is safety Jamal Adams, who had three sacks against the Redskins and has six on the season, leaving him two shy of the NFL record for a defensive back. "If you're asking, am I going to beat the record? Yes, I will beat the record," Adams told reporters this week. "That's something I will get."
Raiders & Jets Sunday Facts
1. Jets RB Le'Veon Bell has scored a rushing TD in each of the last two games after producing just one over his first eight contests.
2. Raiders TE Darren Waller ranks second in the NFL at his position with 666 receiving yards.
3. Oakland took the last two meetings, including a 45-20 rout in 2017 in which Carr threw for three TDs.
Source = Gracenote
Oakland Raiders Vs New York Jets Fantasy Football Picks
StatementGames Inc. offers a new twist on Fantasy Football. Free To Play and over 10K in Ca$h gift cards waiting to be claimed. Video below gives a full overview of how to play. Try OAK Vs NYJ game and comment below with your StatementGames username, top 10 pick and reason for your pick. Complete these steps and should you go 10 For 10 with your picks – we will send you an authentic Oakland Raiders or New York Jets Jersey of your choice.
Game Pick – Oakland Raiders 17 New York Jets 20
10 PT Pick = Total PTS UNDER 45.5
9 PT Pick = Oakland Raiders Will NOT WIN By OVER 3.5 PTS
8 PT Pick = Derek Carr UNDER 22.5 Completions
Also Available In the Apple & Google Play Store
Also try… NBA Game Day Previews