New York Giants Vs Chicago Bears – Odds & Trends
When: 1:00 PM ET, Sunday, November 24, 2019
Where: Soldier Field, Chicago, Illinois
TV: FOX
Point Spread: Chicago Bears -6.5
OVER / UNDER Game Total: 40.5
New York Giants
Record: 2-8
Road Record: 1-4
ATS: 3-7
Chicago Bears
Record: 4-6
Home Record: 2-3
ATS: 3-7
New York Giants Vs Chicago Bears Game Day Preview
The disappointing Chicago Bears will try to pick up a much-needed home win before a short week leading into a Thanksgiving Day game when they host the stumbling New York Giants on Sunday. The Bears' inept offense managed 267 total yards in a 17-7 loss at the Los Angeles Rams last week, their fifth setback in the last six games for a team that entered the season with Super Bowl aspirations.
Struggling quarterback Mitch Trubisky was pulled late in the contest with a hip issue and is drawing plenty of heat along with head coach Matt Nagy, who sees some progress in his third-year quarterback. "The last two weeks he has without a doubt gotten a lot better at the quarterback position," Nagy told reporters of Trubisky, who has completed over 60 percent of his passes with four touchdowns and one interception in that span. "Decision-making, throws … where he's at the last two weeks has been a lot better."
The same could probably be said of Giants quarterback Daniel Jones, who has thrown nine touchdowns with one pick over a three-week span, but the rookie has fumbled an alarming 13 times on the year. He did so three times in a 34-27 loss to the New York Jets two Sundays ago, the Giants' sixth consecutive defeat.
Giants
Jones is getting another weapon back in the form of wide receiver Sterling Shepard, who hasn't played since Oct. 6 because of a concussion, and star running back Saquon Barkley indicated Thursday that he's feeling strong for the stretch run. "There is a reason why I got drafted here," Barkley told reporters. "There is a reason I'm one of the best running backs in the league. And I'm just going to go out there and do what I do." The dynamic Penn State product was held to just one yard on 13 carries in a dismal game against the Jets and he has only three TDs on the year after producing 15 as a rookie.
Bears
While Trubisky and the offense are trying to figure things out, Chicago's best defensive player – linebacker Khalil Mack – is coming off an effort against the Rams in which he finished with no statistics in 47 snaps. "Khalil, he doesn't have to change anything he's doing," Nagy told reporters. "He's a pretty good player, and he understands in this scheme it's cyclical, and we're just in that right now. Teams are going to double him every single game, and it just gives opportunities to other guys." Chicago ranks fourth in the NFL in scoring defense (17.4) and eighth in total defense (322.9 yards).
Giants & Bears Sunday Facts
1. Giants WRs Golden Tate and Darius Slayton had two touchdown catches apiece in the loss to the Jets.
2. Chicago is tied for fourth in the league with 10 turnovers, while New York is 31st with 24 giveaways.
3. Barkley ran for 125 yards and added 21 through the air to help the Giants to a 30-27 win over the Bears at home last year.
Source = Gracenote
New York Giants Vs Chicago Bears Fantasy Football Picks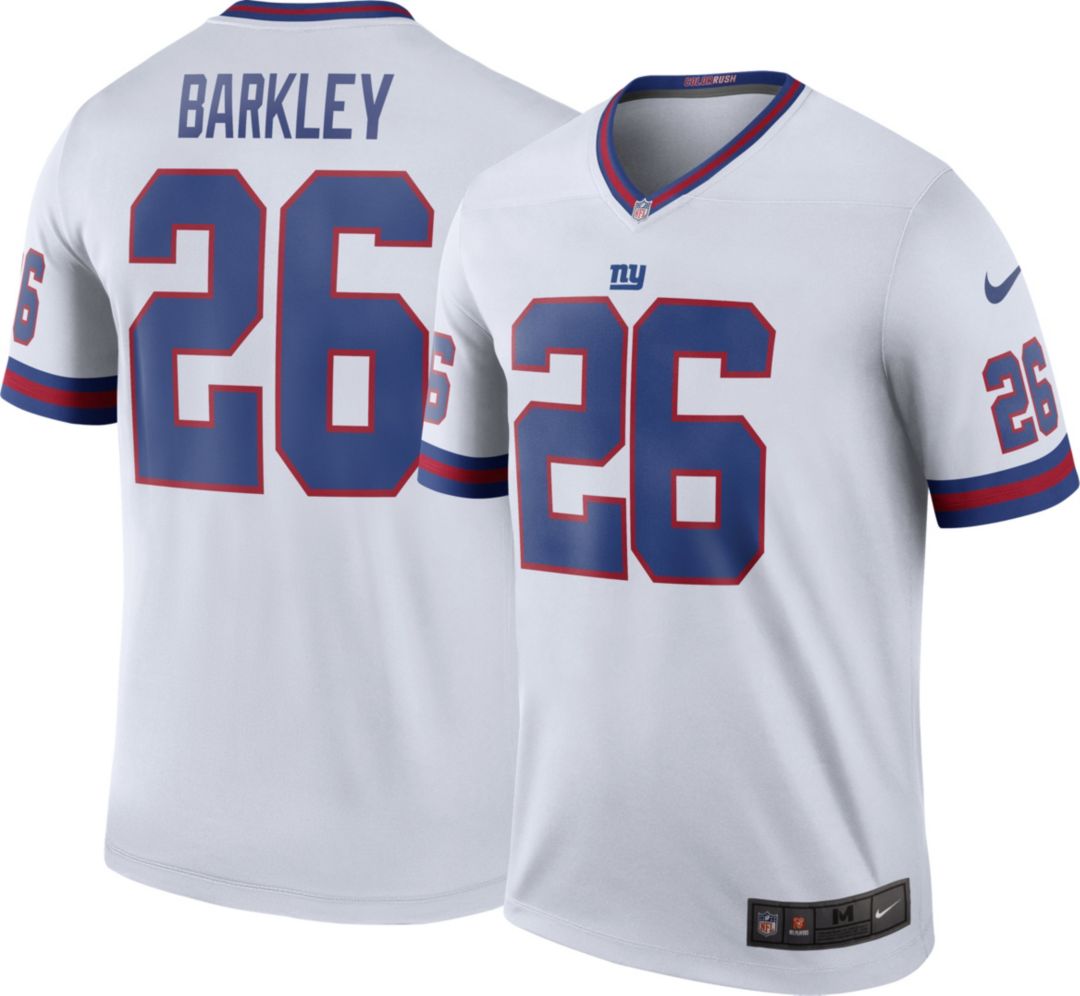 StatementGames Inc. offers a new twist on Fantasy Football. Free To Play and over 10K in Ca$h gift cards waiting to be claimed. Video below gives a full overview of how to play. Try NYG Vs CHI game and comment below with your StatementGames username, top 10 pick and reason for your pick. Complete these steps and should you go 10 For 10 with your picks – we will send you an authentic New York Giants or Chicago Bears Jersey of your choice.
Game Pick – New York Giants 24 Chicago Bears 23
10 PT Pick = Saquon Barkley UNDER 70.5 Rushing Yards
9 PT Pick = Total PTS OVER 40.5
8 PT Pick = David Montgomery + Tarik Cohen OVER 1.5 TD
Also Available In the Apple & Google Play Store
Also try… NBA Game Day Previews