Miami Dolphins Vs New York Giants – Odds & Trends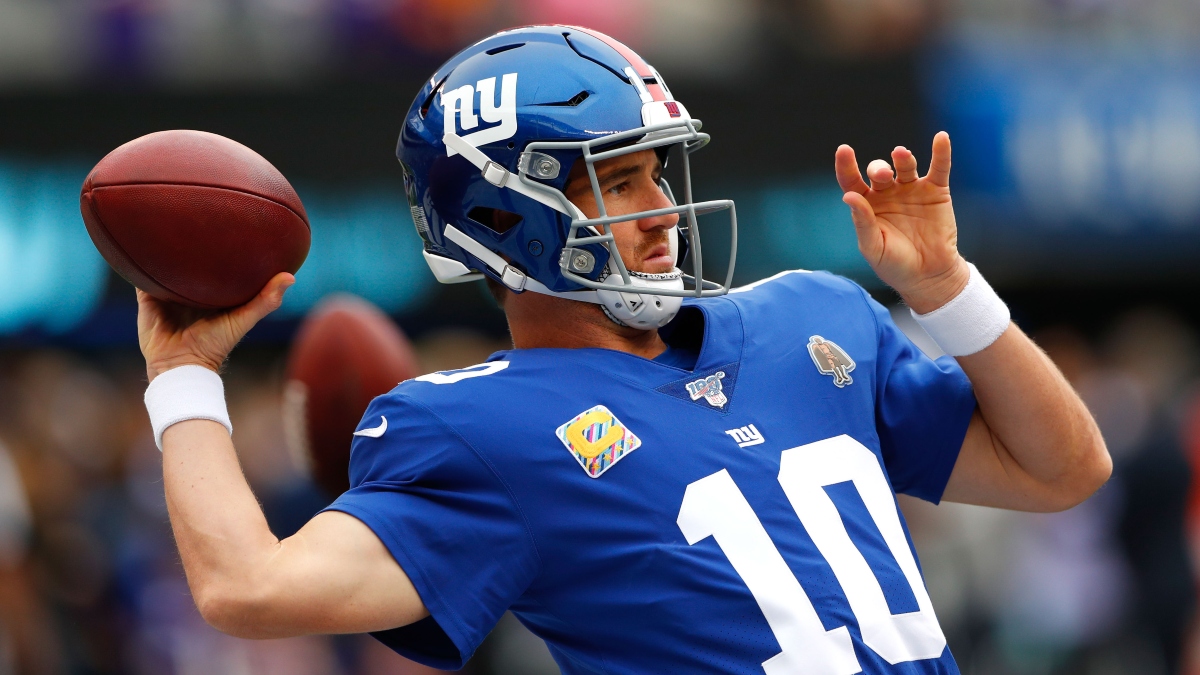 When: 1:00 PM ET, Sunday, December 15, 2019
Where: MetLife Stadium, East Rutherford, NJ
TV: CBS
Point Spread: New York Giants -3.5
OVER / UNDER Game Total: 45.5
Miami Dolphins
Record: 3-10
Road Record: 1-5
ATS: 7-6
New York Giants
Record: 2-11
Home Record: 1-5
ATS: 5-8
Miami Dolphins Vs New York Giants Game Day Preview
The New York Giants would love to put an end to a nine-game losing streak. Dolphins back in MetLife Stadium for the second week in a row.
As you read below – consider creating a FREE account on www.statementgames.com.
Dolphins
The 3-10 Miami Dolphins could have just as easily have been 4-9 after a controversial pass interference call gave the New York Jets the opportunity to sneak away with a one-point win last week, 22-21. With the Jets splitting with the Dolphins for 2019, Miami now returns to MetLife Stadium to battle the New York Giants this Sunday. The last time they faced the Giants in 2015, their quarterback Eli Manning threw for 337 yards and four touchdowns and an 87% completion percentage to lock in the 31-24 victory for the G-men.
As Miami travels north, some great news for DeVante Parker.
DeVante Parker lands contract extension (and clears concussion protocol). There's been a lot of time spent of late talking about how essential the passing game has been to the Miami Dolphins offense. Say what you will about the departure of running back Kenyan Drake or the injury to wide receiver Preston Williams, the guy who has shined in 2019 for Miami this year is wide receiver DeVante Parker.
Parker has put up six or more catches with 90 or more yards in three of his past four outings, it's not tough to picture him living up to his 4-year, $40 million contract extension if he keeps this up. Parker, who suffered a concussion against the Jets and missed the majority of Week 14's game, cleared concussion protocol this afternoon and will be good to go in Week 15.
Giants
The Giants are 2-11. They just cut one of their most talented players, Janoris Jenkins, for poorly representing the franchise. And no one truly knows if Sunday will be Eli Manning's final home start or not. So it's difficult to treat this game with the appropriate fanfare and ceremony. But another reason to possibly hold off on the video tributes and farewells is that Manning and the Giants might lose to the 3-10 Dolphins, marking a franchise record 10th straight defeat.
That new low conceivably could get GM Dave Gettleman and head coach Pat Shurmur fired immediately, if it breaks ownership's resolve to wait until after the season to decide.
Meanwhile, the MVP of this franchise's third and fourth Super Bowl championships will have lost to a team that tanked its roster to acquire draft capital and guarantee a high pick.
Giants fans would argue forever about which was worse: believing in Week 3 that Manning's career had ended with a second benching in three years, or watching it end painfully with him on the field for an unthinkable Week 15 home loss to Miami.
There are countless unanswered questions about what Sunday is and what it will mean, though, frankly. And they begin with fans not knowing if this is Manning's last start or not. "I don't know what's going to happen," Pat Shurmur said. "All I know is Eli's starting this game against Miami. Then we'll play it out from there."
Dolphins & Giants Sunday Facts
1. Miami has allowed 397.7 total yards per game this season (No. 30 in the NFL).
2. Miami has allowed 141.1 yards rushing per game this season (T-No. 30 in the NFL).
3. Miami averages 283.5 total yards on offense per game this season (No. 30 in the NFL).
Sources = Daily News, Dolphins Wire
Miami Dolphins Vs New York Giants Fantasy Football Picks
StatementGames Inc. offers a new twist on Fantasy Football. Free To Play and over 10K in Ca$h gift cards waiting to be claimed. Video below gives a full overview of how to play. Throughout the month of December, you can earn Holiday Ca$h creating your own contests and playing with your family, friends, Co-workers, etc. Full details can be found HERE.
Game Pick – Miami Dolphins 24 New York Giants 27
10 PT Pick = New York Giants OVER 25.5 PTS
9 PT Pick = Saquon Barkley OVER 65.5 Rushing Yards
8 PT Pick = Miami Dolphins OVER 22.5 PTS
Also Available In the Apple & Google Play Store
Also try… NBA Game Day Previews