NFL Green Bay Packers Vs New York Giants Game Day Preview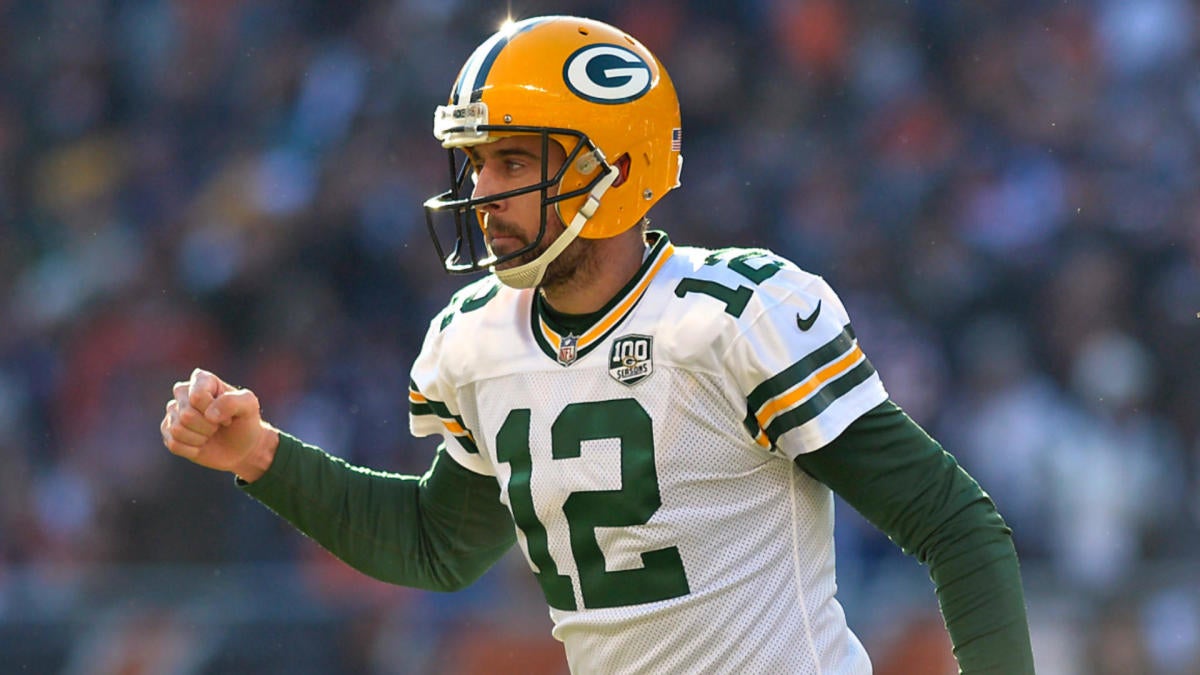 A full NFL Green Bay Packers Vs New York Giants Game Day Preview covering odds, trends and how you can pick up FREE 2020 New York Giants tickets.
When: 1:00 PM ET, Sunday, December 1, 2019
Where: MetLife Stadium, East Rutherford, New Jersey
TV: FOX
Point Spread: New York Giants +6.5
OVER / UNDER Game Total: 44.5
Green Bay Packers
Record: 8-3
Road Record: 3-2
ATS: 7-4
New York Giants
Record: 2-9
Home Record: 1-4
ATS: 4-7
Green Bay Packers Vs New York Giants Game Day Preview
The Green Bay Packers got a look at just how far they are from being a top team in the NFC when they were bludgeoned 37-8 at San Francisco last week and are searching for answers. The Packers, who are tied for the lead in the NFC North, will try to bounce back when they travel to the other side of the country to visit the New York Giants on Sunday.
Green Bay, which is tied with the Vikings atop the North and has a visit to Minnesota scheduled for Week 16, was blunt in its assessment of the performance against the NFC-leading 49ers last week. "That we got out-coached and we got outplayed and we've got to "man up," we've got to look at ourselves critically and get a lot of stuff corrected," Packers coach Matt LaFleur told reporters of his message to the team. "We've got to be honest with ourselves. But it wasn't nearly good enough. And again, give them credit. That's a good football team. But we've got to be a lot better." Green Bay has a good chance to bounce back Sunday against the Giants, who are losers of seven in a row as the offense struggles under rookie quarterback Daniel Jones.
"I think when you look at it, you're always looking for ways to improve in everything you do," New York coach Pat Shurmur told reporters. "You try to tweak and change things within the way you do things. Our guys practice extremely hard. There's good attention to detail. Some of these guys are doing it this year for the first time at this level. The challenge then is to make it happen on Sunday."
Green Bay Packers
The Green Bay Packers dropped two of its last three games and totaled 19 points in the two setbacks. Both losses took place on the road. As a result of Aaron Rodgers lack luster performance, the team executed poorly. "Well, just a couple bad performances," Rodgers told reporters after the loss to San Francisco. "I think both games we were bad on third down. Tonight, we were terrible on third down. We didn't do a good job of establishing the run in both games. I think the games we've gone out and played well on offense, we've had a good run game." The Packers totaled 45 rushing yards and went 2-for-10 on third down conversions in the 26-11 loss at the Chargers was even worse against San Francisco, going 1-for-15 on third down and watching top rusher Aaron Jones manage 38 yards on 13 carries.
New York Giants
The New York Giants went 1-for-12 on third down and totaled 134 passing yards in a 19-14 loss at Chicago last week. The team is giving away opportunities to WIN because they just can not retain the football. The lost another fumble last week totaling 25 giveaways for the season – the second-worst mark in the NFL (Tampa Bay, 27). "I think as a team and as a group, we're focused on making sure we can correct those mistakes and trying to do all we can to get back on track," Jones told reporters. "So, I think, yeah, we need a win and we're working as hard as we can to get back on track." Star running back Saquon Barkley is struggling to find running lanes with the offense in low gear and is averaging 2.8 yards per carry in five games since returning from an ankle injury.
Packers & Giants Sunday Facts
1. Packers RT Bryan Bulaga (knee) is not expected to play Sunday.
2. Giants S Jabril Peppers (transverse process fracture) and WR Golden Tate (concussion) are both doubtful.
3. The teams are meeting for the first time since Rodgers led Green Bay to a 38-13 win over New York in the NFC wild-card round of the playoffs on Jan. 8, 2017.
Source = Gracenote
Green Bay Packers Vs New York Giants Fantasy Football Picks
StatementGames Inc. offers a new twist on Fantasy Football. Free To Play and over 10K in Ca$h gift cards waiting to be claimed. Video below gives a full overview of how to play. Try GB Vs NYG with your family & Friends by creating a PRIVATE Contest! Should you choose to create a private contest – if you or any of your participants go 10 for 10 with their picks we are going to send the contest organizer 2 tickets to the 2020 Dallas Cowboys Vs New York Giants game at MetLife stadium. 100 Level seats with the date TBD.
Game Pick – Green Bay Packers 37 New York Giants 17
10 PT Pick = Green Bay Packers OVER 26.5 PTS
9 PT Pick = Aaron Rodgers OVER 2.5 TD Passes
8 PT Pick = GB Tight Ends OVER 65.5 Combined Receiving Yards
Also Available In the Apple & Google Play Store
Also try… NBA Game Day Previews