Buffalo Bills Vs Pittsburgh Steelers – Odds & Trends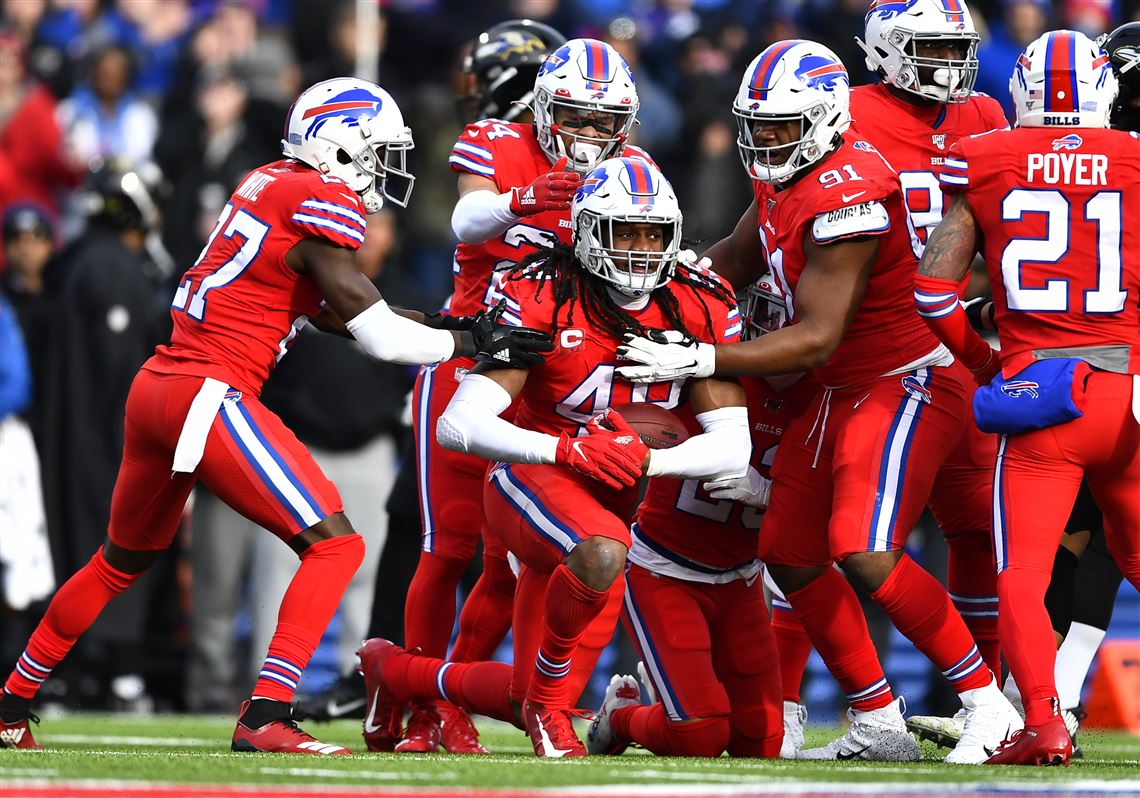 When: 8:20 PM ET, Sunday, December 15, 2019
Where: Heinz Field, Pittsburgh, PA
TV: NBC
Point Spread:  Pittsburgh Steelers -2.5
OVER / UNDER Game Total: 36.5
Buffalo Bills    
Record: 9-4
Road Record: 5-1
ATS: 8-4
Pittsburgh Steelers  
Record: 8-5
Home Record: 5-2
ATS: 9-4
Buffalo Bills Vs Pittsburgh Steelers Game Day Preview
The Pittsburgh Steelers are a solid team and deserve to be favored. Their defense is not to be trifled with. But for whatever reason, you simply can not count out the Buffalo Bill and the ability of Sean McDermott and Josh Allen finding ways to get it things done.
As you read below – consider creating a FREE account on www.statementgames.com.
Bills
Sure the offense struggled last week and just managed 209 yards.  We can point to other issues heading into this weeks match-up but the bottom line is simple.  The Buffalo Bills have a chance to clinch a playoff spot if they can go on the road and beat the Pittsburgh Steelers on Sunday Night Football.  It's a tall order considering the Bills haven't won a regular season game in Pittsburgh since 1975 and haven't played on Sunday Night Football since 2007.
Buffalo is 0-6 in Pittsburgh this century. That makes sense because Steelers quarterback Ben Roethlisberger has been at the helm for most of it. He went down early this season and the Steelers were written off my most experts. But coach Mike Tomlin has them playing at an elite level on defense and their offense has done enough to help them to an 8-5 record on the season.
Steelers
The Pittsburgh Steelers' offense has been short-handed for the last few weeks. Trying to get the job done with a third string quarterback, no top tier running back and without their No. 1 wide receiver.
Yet, throughout the trials and tribulations the Steelers have rattled off 3 straight wins.
As they prepare for the Buffalo Bills to invade Heinz Field in Week 15 for a Sunday night showdown, fans of the Steelers already know they will be without JuJu Smith-Schuster, but there is some good news breaking this morning involving the availability of James Conner.
Conner, who practiced fully all week, was officially listed on the team's final injury report as questionable, but according to multiple sources, Conner is expected to play on Sunday night.
This per Adam Schefter of ESPN:
Bills & Steelers Sunday Facts
1. Buffalo Bills are 1-5 ATS in their last 6 meetings Vs Pittsburgh.
2. Under is 5-0 in Pittsburgh Steelers last 5 games overall.
3. Buffalo Bills are 4-0 ATS in their last 4 games following a straight up loss.
Sources = New York Upsate, SBNation
Buffalo Bills Vs Pittsburgh Steelers Fantasy Football Picks
StatementGames Inc. offers a new twist on Fantasy Football.  Free To Play and over 10K in Ca$h gift cards waiting to be claimed.  Video below gives a full overview of how to play.  Throughout the month of December,  you can earn Holiday Ca$h creating your own contests and playing with your family, friends, Co-workers, etc. Full details can be found HERE.
Game Pick – Buffalo Bills 20 Pittsburgh Steelers 10
10 PT Pick = Buffalo Bills Defense OVER 3.5 Sacks
9 PT Pick = Total PTS UNDER 36.5
8 PT Pick = Pittsburgh Steelers Will NOT WIN By OVER 2.5 PTS
Also Available In the Apple & Google Play Store
Also try… NHL Game Day Previews