2020 NHL Playoffs: Game 2! An NHL game day preview between the New York Rangers Vs Carolina Hurricanes.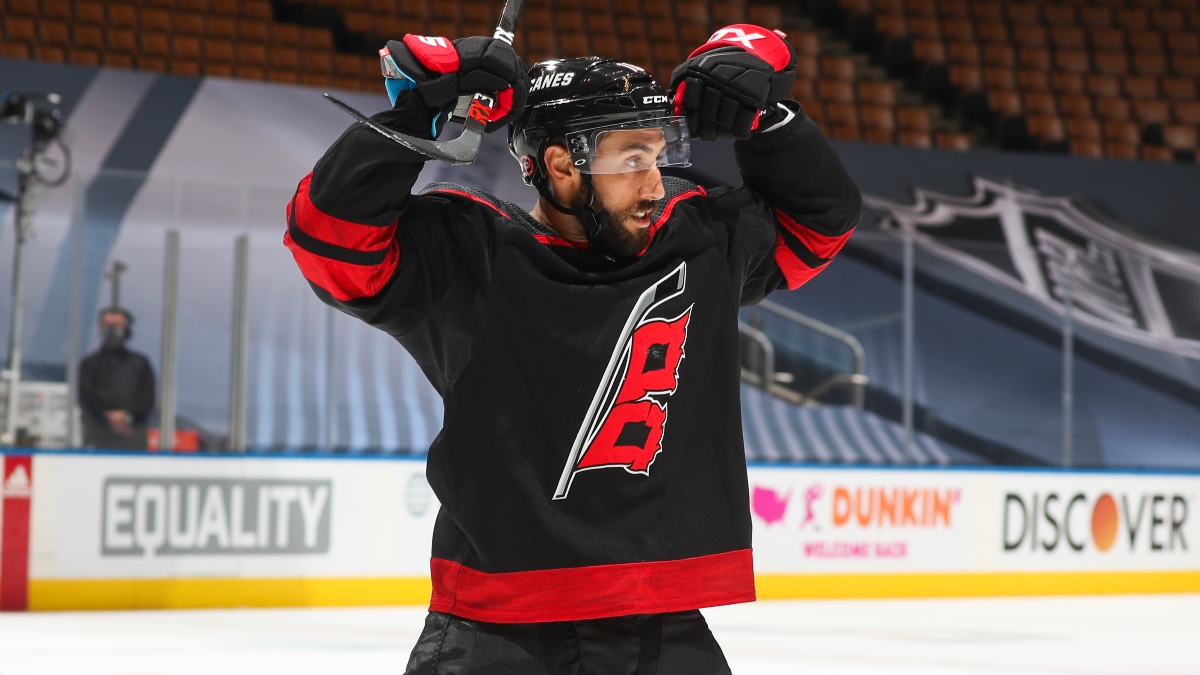 When: 12:00 PM ET, Monday, August 3, 2020
Where: Scotiabank Arena, Toronto, Canada
TV: NBCSN

Series: Game 2 (Carolina Hurricanes Up 1-0)
Odds: CAR -152 NYR +132 O/U 5.5
New York Rangers
Regular Season Record: 37-33-5
Playoff Record: 0-1
Carolina Hurricanes
Regular Season Record: 38-30-5
Playoff Record: 1-0
New York Rangers Vs Carolina Hurricanes Game Day Preview
New York Rangers' coach, David Quinn, had a lot to say after the team's Game One 3-2 loss to the Carolina Hurricanes. He commented on how the Hurricanes played like a team that was pissed off. The Rangers won all four of the regular season meetings in this series but could not keep the winning streak alive during Game 1 of the best of 5 series.
During Game 1, the Carolina Hurricanes looked like they had regained their 2019 playoff form. They were relentless with their forecheck as they pounced on loose pucks and put lots of pressure on the New York Rangers' defense. This was the first meaningful game of hockey for both teams in over four months. We expect Game 2 to be more crisp with the intensity level going up another notch!
New York Rangers
The New York Rangers struggled to get anything going on the rush Saturday. They could not escape a relentless Carolina forecheck. The team went extended periods of time not creating open ice space. However, Kaapo Kakko and Filip Chytil did. These young players were on the bench when the game was on the line which is understandable. I think Coach Quinn feels he needs to rely on the big names who have performed throughout the season. No coach can gain — or keep — respect of his stars by throwing the vets overboard at the first sign of trouble.
But this is a best-of-five series. The Blueshirts do not have much time to find their rhythm. Coach Quinn doesn't have any more time for honoring the past. When the puck drops for Game 2, it will be all about the now and what have you done lately.
Carolina Hurricanes
The Carolina Hurricanes outshot New York 37 to 26 and controlled possession of the puck, keeping the Rangers confined to their own zone. Expect the game plan for today's match to be the same. This past Saturday, Carolina out-chanced New York 33 to 20 on the night, scoring on the first shot on goal and never looked back. All-Star defenseman, Dougie Hamilton, did not play in Game 1 due to injury, but head coach Rod Brind'Amour is hopeful that he will be able to rejoin the team before the end of the series.
The Hurricanes will turn back to Mrazek for Game 2 on Monday afternoon. The 28-year-old was 21-16-2 with a 2.69 GAA and .905 save percentage in 40 games (38 games). Dating back to the regular season, Mrazek has allowed two goals or less and won five of his last six starts.
2020 Stanley Cup Playoffs – Game 2 New York Rangers Vs Carolina Hurricanes Facts & Fantasy Hockey Predictions
Rangers Vs Hurricanes Facts
Eight Rangers got their first taste of playoff hockey this past Saturday.
69.1% of teams that WIN Game 1 go on to WIN a playoff series
Kaapo Kakko played 12:51 minutes of 5 on 5 play in Game 1. This was 65 seconds more than Artemi Panarin.
StatementGames Fantasy Hockey Picks
Adam Fox & Jacob Trouba UNDER 0.5 Combined PTS
Carolina Hurricanes Will NOT WIN By OVER 1.5 Goals
Jacob Trouba Will Play OVER 23.00 MINUTES
Also Available In the Apple & Google Play Store