An NHL Game Day Preview between the New York Islanders Vs Pittsburgh Penguins –StatementGames alternative Fantasy Hockey, play for FREE and WIN CASH Rewards.
When: 7:00 PM EST, February 18, 2021.
Where: PPG Paints Arena, Pittsburgh, PA
TV: NHLN
Puckline: Islanders -1.5 / +280 | Penguins +1.5 / -375
Moneyline: Islanders +100 | Penguins -120
OVER/UNDER Game Total: 5.5
New York Islanders
Record: 8-4-2-1
Road Record: 4-4-2-0
PL: 11-4
Pittsburgh Penguins
Record: 7-6-1-0
Home Record: 5-1-0-0
PL: 2-12
New York Islanders Vs Pittsburgh Penguins Game Day Preview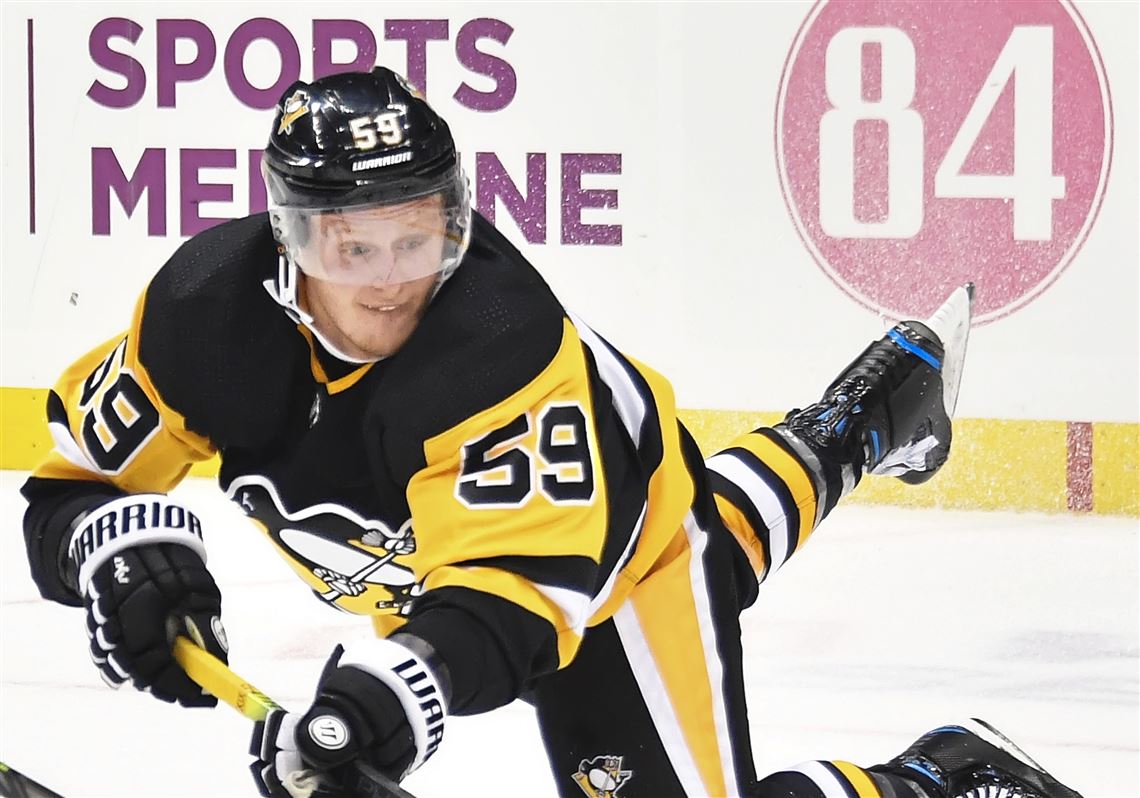 The New York Islanders will try to extend their point streak to nine games tonight when they battle the Pittsburgh Penguins. The Penguins top line is icy HOT!
New York Islanders
The Islanders' Jean-Gabriel Pageau has scored in four straight games, including Tuesday's 3-0 win over Buffalo in rookie goalie Ilya Sorokin's first shutout and first win.
The Islanders have found a sound offensive approach to start games.
"Good preparation," Pageau said. "I think everyone's making sure they're ready, and ready to do your role as best as you can. I think that's why we always come out strong."
While Pageau kept his goal string alive, Mathew Barzal was kept off the scoresheet Tuesday, ending his point streak at nine games.
The shutout Tuesday meant the Islanders have allowed 17 goals during their eight-game point streak, including three goals over the past three games. The stretch also includes going 1-0-1 against Pittsburgh.
For tonight we expect the NYI will go back to No. 1 goalie and workhorse Semyon Varlamov.
Pittsburgh Penguins
The Pittsburgh Penguins have a top line of  Jake Guentzel, Sidney Crosby and Bryan Rust. This line was held without any points in a 3-1 loss against Washington on Tuesday. The team is now 2-3 in their past five games, 3-4-1 in their past eight.
Against the Capitals the Penguins simply took to many penalties in the second period. Washington didn't get any power-play goals, but having to spend all that time short-handed meant Crosby and Co. spent more time on the bench than would be ideal.
"We need more guys to step up and make an impact on the game," Pittsburgh coach Mike Sullivan said. "That's how teams become teams in the truest sense of the word. Everybody needs to go into games thinking that they're going to make a positive impact on the game in some way, shape or form. And sometimes that means scoring goals.
"When teams win consistently, usually the offense is spread throughout the lineup. They get timely goals from role players; then they get consistent play from their core. We just need to make sure we get more guys making a positive impact on the game."
Islanders Vs Penguins Facts
Islanders are 5-1 in their last 6 overall.
Penguins are 7-1 in their last 8 games as a favorite.
Islanders are 7-2 in the last 9 meetings against the Penguins.
New York Islanders Vs Pittsburgh Penguins Alternative Fantasy Hockey-Statement Games Picks
For more StatementGames business coverage check out our interview published in US Betting Report.
Islanders 4 Penguins 2
10 PT Pick: New York Islanders OVER 29.5 Shots
9 PT Pick: NYI Starter UNDER 2.5 Goals Against (Semyon Varlamov – Projected)
8 PT Pick: Evgeni Malkin + Sidney Crosby + Bryan Rust UNDER 1.5 Goals
Also Available In the Apple & Google Play Store