An NFL Game Day Preview between the Minnesota Vikings Vs New Orleans – Christmas Day Football.
When: 4:30 PM EST, December 25, 2020
Where: Mercedes-Benz Suberdome, New Orleans, LA
TV: FOX
Point Spread: Saints -7.5
OVER/UNDER Game Total: 51.5
Minnesota Vikings
Record: 6-8
Road Record: 3-3
ATS: 6-8
New Orleans Saints
Record: 10-4
Home Record: 5-2
ATS: 7-7
Minnesota Vikings Vs New Orleans Saints Game Day Preview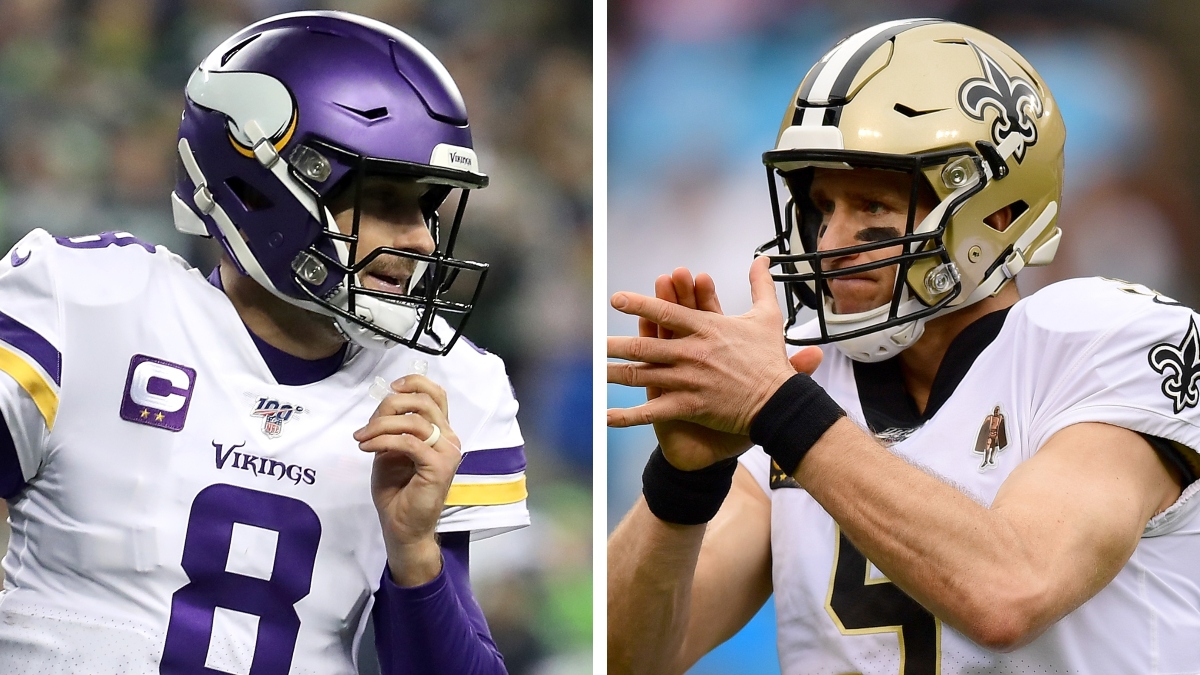 The Vikings' playoff hopes took a big hit with a 33-27 home loss to the Chicago Bears in Week 15. They look to keep their dim post season hopes alive as they travel to New Orleans.
Saints QB Drew Brees returned last week after missing four games with fractured ribs and a punctured lung. After a slow start he finished 15 of 34 for 234 passing yards and 3 TDs with the one pick. Above all he is looking to get even healthier this Friday against a struggling MIN Defense.
Minnesota Vikings
This has been a rocky 2020 campaign for the Purple People Eaters. A ton of questions on the defensive side of the ball but RB back Dalvin Cook and rookie WR Justin Jefferson have been awesome. Both have been named to the NFL Pro Bowl. It was the second straight selection for Cook, and Jefferson became just the third Vikings receiver to be honored as a rookie, following Sammy White in 1976 and Randy Moss in 1998.
In other words, Dalvin has been unreal! "Vikings tight end Tyler Conklin said Monday. "Just what he can do with the ball in his hands. He can make something out of nothing. He makes you look good as a blocker. All you got to do is get in position, and he makes you right most of the time."
New Orleans Saints
The New Orleans Saints need just one more win to clinch the NFC South and secure a top-three playoff seed, keeping them in contention for the all-too-valuable top seed. However, that has been the story for two weeks, and the Saints have dropped a loss in each of those two games.
In conclusion, Coach Sean Payton said "We will be smart with the walkthroughs, like we normally have been. These guys will receive some recovery work in tomorrow; they will rest. We will come back and really monitor the snaps as we get ready for a Friday game. We've played on short weeks before, so we will pay attention tour schedule."
Vikings Vs Saints Facts
This will be the 4th time the Vikings will be playing on Christmas Day in Franchise history.
Vikings are 4-1 ATS in their last 5 games as an underdog.
Saints are 9-2 ATS vs. a team with a losing record.
Minnesota Vikings Vs New Orleans Saints Alternative Fantasy Football-Statement Games Picks
Minnesota Vikings 27 New Orleans Saints 33
10 PT Pick: Drew Brees OVER 265.5 Yards Passing
9 PT Pick: Kirk Cousins OVER 250.5 Yards Passing
8 PT Pic: Total PTS OVER 52.5
Also Available In the Apple & Google Play Store