NBA Game Day Preview between the Miami Heat Vs Milwaukee Bucks StatementGames alternative Fantasy Basketball, play for FREE and WIN CASH Rewards.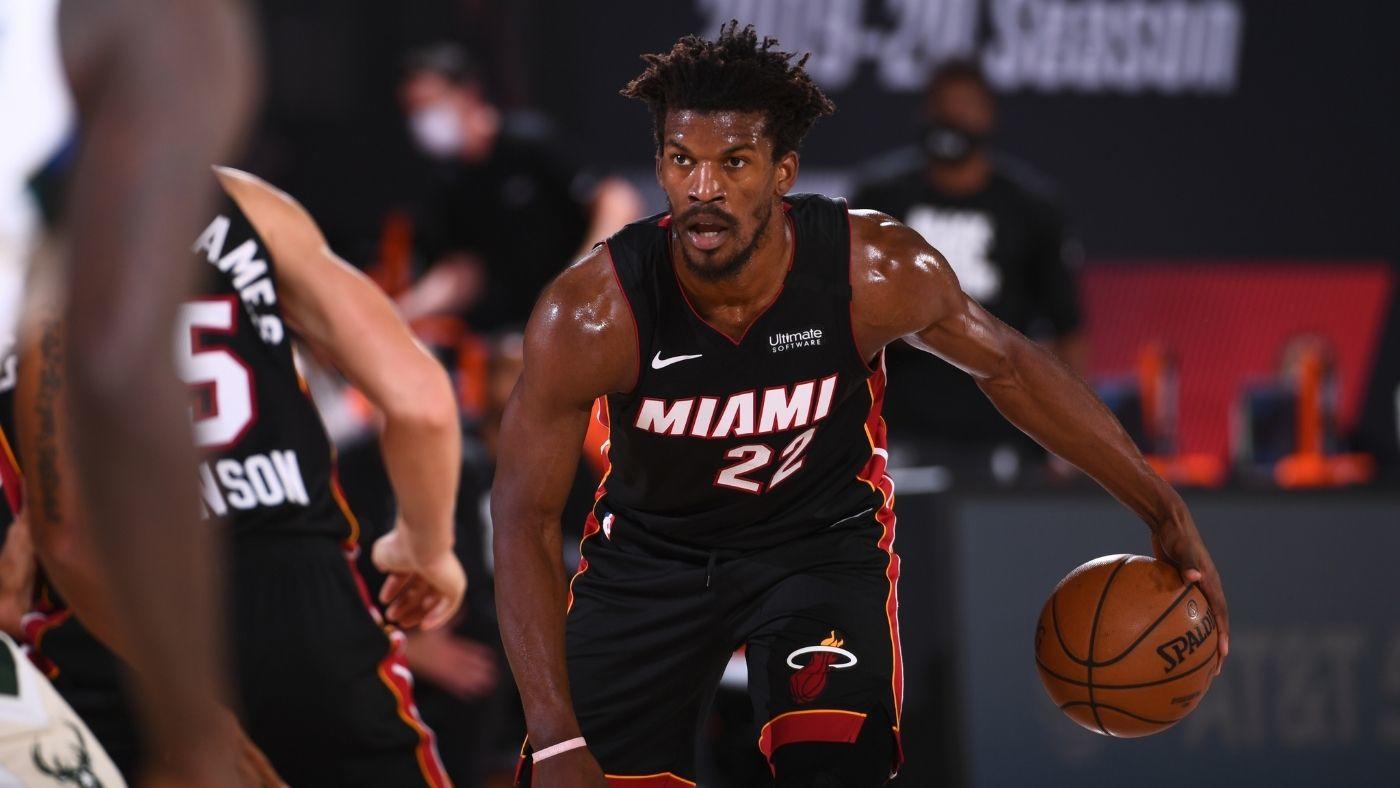 When: May 24, 2021
Where: Fiserv Forum, Milwaukee, WI
TV: TNT
Point Spread: Milwaukee Bucks -4.5
OVER/UNDER Game Total: 221.5
Miami Heat (6)
2021 Playoff Record: 0-1
Playoff Road Record: 0-1
Playoff ATS: 0-1
Milwaukee Bucks (3)
2021 Playoff Record: 1-0
Playoff Home Record: 1-0
Playoff ATS: 1-0
Miami Heat Vs Milwaukee Bucks Game Day Preview
In Game 1, things sure did get interesting! Giannis Antetokoumpon and his teammates found themselves in a battle and almost suffered another crucial playoff loss to the Miami Heat. More drama is in store for Game 2!
Miami Heat
With regards to Game 1 – "The pressure was all on them" said Miami's Goran Dragic. Dragic scored 25 points and really made things interesting with a 3-pointer with 20.6 seconds left in the game to tie the score. "The need to win at home. It was a close game. I feel like we had our chances, but unfortunately we didn't tame them."
Jimmy Butler wold force overtime by making a buzzer-beating driving layup. Goran would time the game in the final minute of OT but despite the Miami Heat hitting 20 or 50 3-pointers the team would ultimately fall 3 points short of victory in Game 1.
Milwaukee Bucks
Khris Middleton bailed out Giannis Antetokoumpo in the Bucks 2021 Playoff Home Opener. He broke a tie game with a jump shot with 0.5 seconds left in overtime to secure the game 1 victory. In all, he would finish with 27 points in the 109-107 victory.
"I have confidence in myself," Middleton said. "You miss a lot of shots and make a lot of shots. You just have to trust all the work you put in during the season and practice."
Milwaukee squandered opportunities to seal the victory before the final second of overtime.
As a result, over the last 1:06 of regulation, Antetokounmpo was 2 of 5 from the line and had a 10-second violation that prevented him from getting another free-throw attempt.
Antetokounmpo wore a sleeve on his left arm late in the game after appearing to grab his elbow late in the fourth quarter. In addition 26 points, he had 18 rebounds and five assists. However, he onl shot 10 of 27 and 6 of 13 on free-throw attempts.
"I just tried to stay aggressive the whole game," Antetokounmpo said. "That's what I'm going to try to do the whole series, miss or make."
On to Game #2!
Heat Vs Bucks Facts
Heat are 6-0 ATS in their last 6 after allowing 100 points or more in their previous game.
Bucks are 1-4 ATS in their last 5 games as a home favorite.
Under is 4-1 in the last 5 meetings.
Miami Heat Vs Milwaukee Bucks Alternative Fantasy Basketball-Statement Games Picks
The 2021 NFL season is right around the corner but our friends at www.fakePigskin.com know more than just Footabll. The picks bellow were made in conjunction with FakePigSkin!
Heat 108 Bucks 110
10 PT Pick: Milwaukee Bucks Will NOT WIN By OVER 4.5 PTS
9 PT Pick: Khris Middleton OVER 24.5 PTS
8 PT Pick: Total PTS UNDER 221.5
Also Available In Apple Store