An NFL Game Day Preview between the Miami Dolphins Vs Buffalo Bills – NFL Week 17.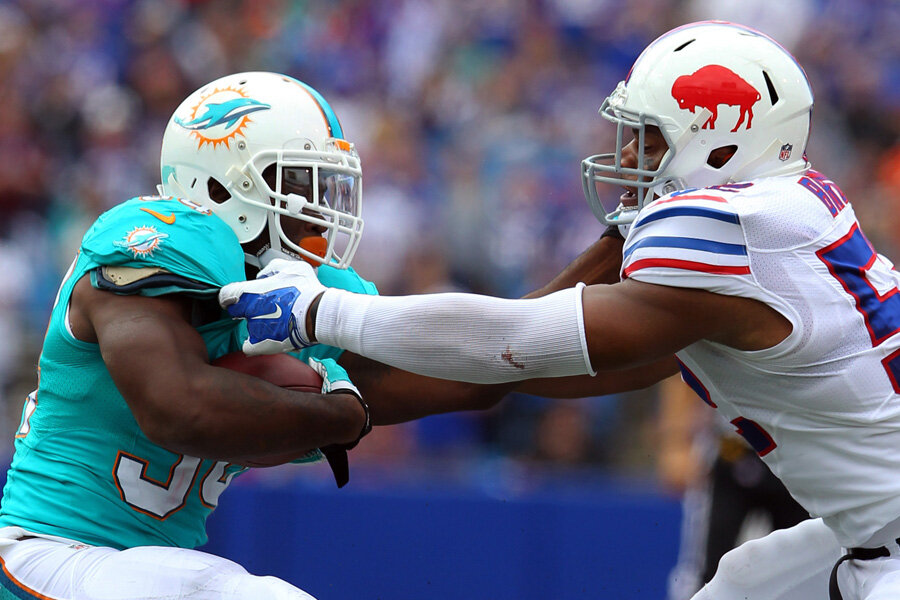 When: 1:00 PM EST, January 3, 2021
Where: Bills Stadium, Orchard Park, NY
TV: CBS
Point Spread: Bills -3.5
OVER/UNDER Game Total: 43.5
Miami Dolphins
Record: 10-5
Road Record: 5-2
ATS: 11-4
Buffalo Bills
Record: 12-3
Home Record: 6-1
ATS: 10-5
Miami Dolphins Vs Buffalo Bills Game Day Preview
The Miami Dolphins need a win in the 2020 NFL regular-season finale at Buffalo to generate a postseason berth for the 1st time since 2016.
Miami can also get into the playoffs with one loss by either the Cleveland Browns, Indianapolis Colts or Baltimore Ravens.
The Bills have already solidified their first division title since 1995, but a win would lock up the No. 2 seed in the AFC playoffs. Let the battle begin!
Miami Dolphins
The big monkey in the room that goes without saying is the status of the Dolphins QB position. Rookie Tua Tagovailoa will get the start and will not have an opportunity to be saved by Ryan Fitzpatrick. Fitzpatrick tested positive for COVID-19 and is inalienable for this match.
On the topic of Tua Dolphins coach Brian Flores said "Tua has brought us a spark in many other games, but people forget that because they just remember the last thing," Flores said. "I think Tua has played fairly well. People can disagree. We will agree to disagree in that case."
Tagovailoa is 6-2 in eight starts this season. His touchdown-to-interception ratio is an impressive 10-2. 161.4 yards per game passing??? Not sure this will get the job done in Buffalo.
Buffalo Bills
Bills quarterback Josh Allen has 34 touchdown passes this season, breaking Jim Kelly's previous franchise record. Allen also has eight 300-yard games, which broke the previous team record set by Drew Bledsoe.
"The records, this and that, it's cool," Allen said. "But the plan is to get us to 13-3 to give us a chance in the playoffs. The records don't mean much if we can't get it done."
Looks as if the Bills are playing to win on Sunday!
Dolphins Vs Bills Facts
Dolphins are 5-1 ATS vs. a team with a winning record.
Favorite is 5-2 ATS in their last 7 MIA Vs BUF meetings.
Over is 5-0 in the last 5 MIA Vs BUF meetings in Buffalo.
Miami Dolphins Vs New England Patriots Alternative Fantasy Football-Statement Games Picks
Dolphins 16 Bills 30
10 PT Pick: Tua UNDER 23.5 Completions
9 PT Pick: Total PTS OVER 43.5
8 PT Pick: Josh Allen OVER 2.5 TD Passes
Also Available In the Apple & Google Play Store