An NFL Game Day Preview between the Indianapolis Colts Vs Buffalo Bills – NFL Playoffs | NFL Wild Card Weekend 2021.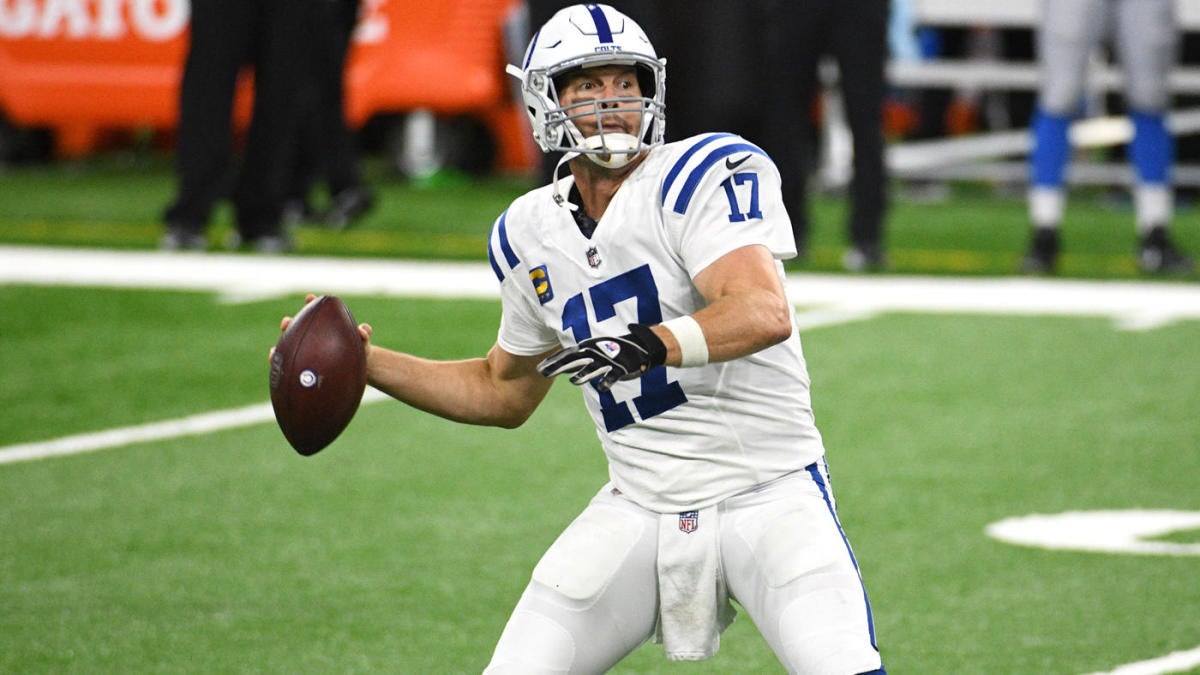 When: 1:05 PM EST, January 9, 2021
Where: Bills Stadium, Orchard Park, NY
TV: CBS
Point Spread: Bills -6.5
OVER/UNDER Game Total: 51.5
Indianapolis Colts
Record: 11-5
Road Record: 5-3
ATS: 8-8
Buffalo Bills
Record: 13-3
Home Record: 7-1
ATS: 11-5
Indianapolis Colts Vs Buffalo Bills Game Day Preview
That crafty veteran Philip Rivers will attempt fire a few more bullets for the Indianapolis Colts in an attempt to out duel young gun Josh Allen and the Buffalo Bills.
In looking at the tale of the tape – Behind Rivers, the colts rank ninth in scoring offense (28.2) and 10th in total offense (378.1). The Josh Allen led Bills rank second in the NFL in scoring offense (31.3 points per game) while tying for second in total offense (396.4 yards per game).
Indianapolis Colts
If the Colts are going to pull off the upset Philip Rivers will need to have a mistake free game. Given his age, this may be the last opportunity for the Colts QB to obtain a Championship he so desperately desires. However, Coach Frank Reich does not see it that way. He just wants Rivers to relax. In fact, he sees no reason for any of his players to be antsy.
"The pressure is not on us," Reich said. "We should be loose, we should be aggressive, we should be freed up to just play our best game of the year against a really good football team because, in reality, no one is going to give us a chance to WIN this Saturday."
Buffalo Bills
The Bills will go as far in the 2021 NFL Playoffs as Josh Allen takes them. He set franchise records of 4,544 yards and 37 touchdowns as well as helping provide a new identity to a rising squad that posted the franchise's best victory total since 1991, with the latter club advancing to the Super Bowl.
"As quarterback of the team, your job is to move the ball and to score points," Allen said. "So, when we're not scoring points, that's my biggest fear. It's putting our defense in a bind if we're not moving the chains."
On the topic of playing for his teammates, Allen said -"That's what drives me. That's what motivates me. I fear letting the guys who drafted me, this front office and this organization, down."
Colts Vs Bills Facts
Colts are 0-3-1 ATS in their last 4 games as an underdog.
Favorite is 4-1 ATS in their last 5 IND Vs BUF meetings.
Bills are 8-0 ATS in their last 8 games overall.
Indianapolis Colts Vs Buffalo Bills Alternative Fantasy Football-Statement Games Picks
Colts 23 Bills 31
10 PT Pick: Buffalo Bills Will WIN By OVER 6.5 PTS
9 PT Pick: Stefon Diggs OVER 77.5 YDS Receiving
8 PT Pick: T.Y. Hilton OVER 75.5 Yards Receiving
Also Available In the Apple & Google Play Store