Fantasy Sports With Family
We have made the turn into the Holiday season and wish you and your family JOY during this special time of year! As you gather with friends and family, a brief reminder that StatementGames is FUN game that the entire family can enjoy. We are a Casual Game with a spin on Fantasy Sports.
Games are accessible via www.statementgames.com as well as Apple & Google Play Store.
Fantasy Sports In Canada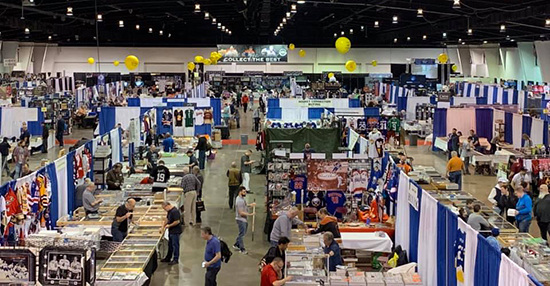 Welcome Canada! Last week we had a blast at the Toronto Sport Card & Memorabilia Expo. At the show we had and opportunity to demo our Fantasy Sports product to vendors and citizens of Toronto! Thank you to all who had and opportunity to stop by our booth.
(Update – downloading the StatementGames App from Canada will be available shortly. We will continue to keep you posted.)
FOX 4:25 PM EST | Dallas Cowboys Vs New England Patriots | NE -6.5 | O/U 45.5
BigGuy Fantasy Sports is operated by industry leader Bob Lung! Bob is the creator of the Clutch Games system which shows how building a Fantasy Football team with consistent players can improve your Fantasy Football team. Bob has now taken the principals of this system and created a Prop Bet Consistency tool. More details on this tool can be found HERE.
The overall TOURNAMENT WINNER of the StatementGames / BigGuy Fantasy Sports DALVsNE is going to win a FREE 2019 Prop Bet Consistency Tool in addition to StatementGames Coins.
Despite Tom Brady's admitted "frustration" with his team's offense, the New England Patriots own the best record in the AFC in their bid to make a fourth consecutive appearance in the Super Bowl. New England has won 17 in a row at home and will put that streak on the line when they host the NFC East-leading Dallas Cowboys on Sunday afternoon. Full Game Day Preview article found HERE.
NBC 8:20 PM EST | Green Bay Packers Vs San Francisco 49ers | SF -3.5 | O/U 47.5
The IDPGuys is a weekly fantasy sports podcast covering NFL updates, trends, WINNERS & LOSERS, etc. Play StatementGames / IDPGuys Green Bay Packers Vs San Francisco 49era game. If SF covers the -3.5 line Tournament WINNER will receive a Packers or 49ers hooded sweatshirt. Hoodie valued at OVER $65 and of course, StatementGames Coins are awarded to all 1st, 2nd & 3rd place finishers.
There is little margin for error for two division leaders when the Green Bay Packers visit the San Francisco 49ers on Sunday night. San Francisco has the best record in the NFC and holds a one-game lead over the NFC West rival Seattle Seahawks while the Packers are a half-game ahead of the Minnesota Vikings in the NFC North. Full Game Day Preview with contest details article can be found HERE.
Other NFL Match-Ups
NFL | Oakland Raiders Vs New York Jets |1:00 PM EST CBS | NYJ +3.5 | O/U 46.5
NFL | New York Giants Vs Chicago Bears | 1:00 PM EST FOX | CHI -6.5 | O/U 40.5
Good Luck Building Up Your Coins Balance! OVER 10K in gift cards waiting to be claimed from your FAVORITE Retailers.