St. Louis Cardinals Fantasy Baseball preview of Nolan Arenado. Play StatementGames alternative Fantasy MLB for FREE throughout the 2021 season and WIN CASH Rewards.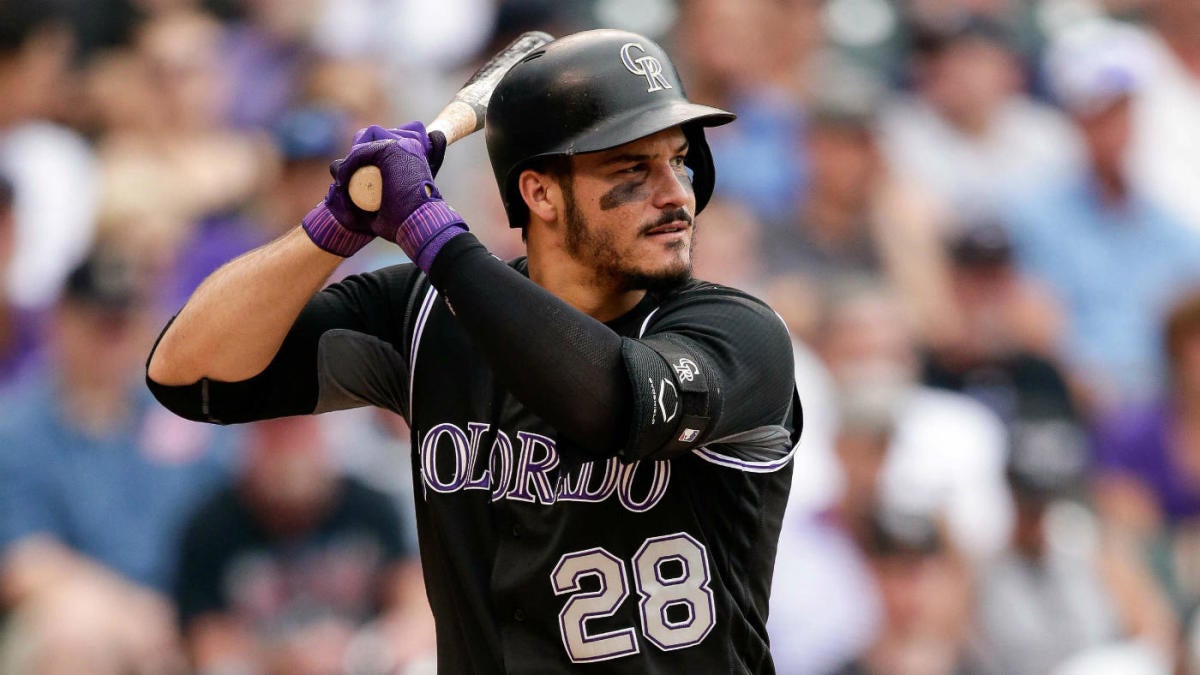 Fantasy MLB Fans – Nolan Arenado Is A St. Louis Cardinal
Nolan Arenado is coming to the St. Louis Cardinals. The league and the union have signed off on the swap. The Rockies will receive left-hander Austin Gomber, third baseman Mateo Gil, infielder Elehuris Montero and right-handers Tony Locey and Jake Sommers in exchange for Arenado.
The two teams agreed to this trade in principle last Friday, but it was held up over the weekend as they worked out finances and which players would be involved. St. Louis is now getting one of the game's premier infielders, and the team will reportedly add another year and $15MM to Arenado's contract.
Three Things Fantasy MLB Owners Need To Know About Nolan Arenado
1. Solid Defense
In fantasy MLB Nolan Arenado will be solid defensively. Over the first eight years of his playing career, he has won the Gold Glove in all eight years. Defense never changes from team to team, and there is no reason to think he will stop producing those trophies. Nolan Arenado has produced 14.7 dWAR*, or defensive wins above replacement, in the first 1079 games. There are only two players to produce that much dWAR in their first 1079 games, Ozzie Smith and Mark Belanger, both of whom are shortstops. Arenado is one of the greatest, if not the greatest, defensive third baseman of all time.
2. An Offensive Dip
In fantasy MLB Nolan Arenado will take an offense dip. I will be using Matt Holliday as an example. They are comparable hitters while in Colorado, and the Rockies traded both into the same stadium, Busch III.
Holliday, before trade, 2008: .321/.409/.538, 25 HRs, 173 hits in 139 games.
Holliday, after the trade, 2009: 313/.394/.515, 24 HRs, 182 hits in 156 games.
Remember that Holliday played half his season in the Oakland Coliseum, one of the most notorious pitcher's parks in the MLB. Once traded mid-season to the Cardinals, who play in Busch III, neither a pitcher's nor a hitter's park, his production skyrocketed. We could expect much the same from Arenado. Arenado's splits, home/road, are more varied (.351 average at home compared to .277 on the road), and we could logically assume these will meet in the middle and sit around .300 for the season. A realistic projected slash line for 2021 Arenado would be .300/.380./550.
3. Still A Top Fantasy Baseball Player
In Fantasy MLB Nolan Arenado will still be one of the best players you can have on your team. The combination of offense and defense makes him the perfect fantasy player, much like Alex Bregman, but without the trash can. Over the last eight years, he has been one of the most consistent offensive players in MLB, averaging 4.4 FanGraphs WAR, not counting 2020. He may be a sleeper pick due to his down 2020, possibly even falling to the third or fourth round, but I wouldn't count on this. Don't take him with your #1 pick, but grab him before anyone else can.
Also Available In the Apple & Google Play Store