Summer NFL – Baltimore Ravens Fantasy Football
StatementGames gives Baltimore Ravens fans a chance to play Summer 2020 Fantasy Football. The games powered by StatementGames are different from those of traditional Daily Fantasy Sports operators. For an overview of StatementGames Fantasy Football, take a look at the 1-minute overview video found on our Home Page.
For summer 2020 we are playing OVER / UNDER WIN total tournaments. The process is fairly straight forward:
Review a list of all NFL teams and their OVER / UNDER WIN Total Odds
Select 10 OVER / UNDER WIN Total Props
Rank your picks in order of confidence from 10 Through 1
Play in leagues of 8-12 NFL fans
At the conclusion of 2020 NFL Season – the individual with the most points from correct picks WINS.
FREE 2 Play – Play for CREDITS that can be exchanged for REWARDS.
Baltimore Ravens OVER / UNDER 11 Total WINS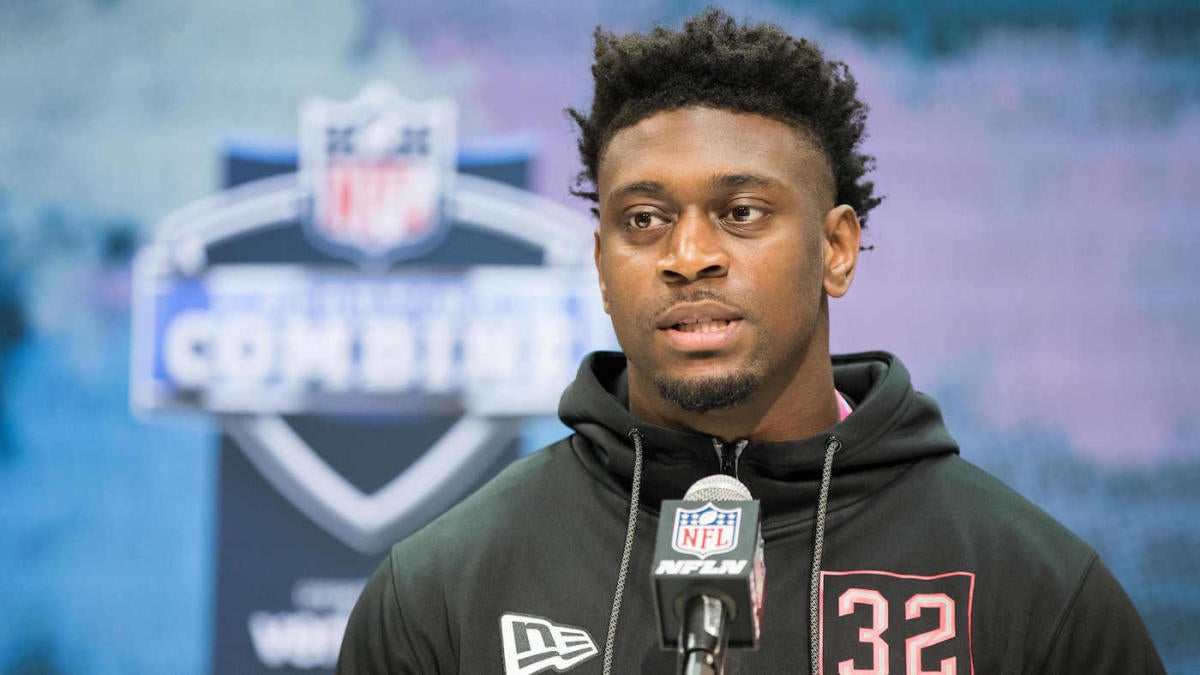 The Baltimore Ravens OVER / UNDER WIN Total line on StatementGames is 11. If you are keying in on this STATEMENT in our version of Fantasy Football – do you think the Ravens will WIN OVER or UNDER 11 games? Lets take a look at the teams 1st round draft pick up and determine if he will have an impact on the Ravens WIN total for 2020.
Patrick Queen – 1st Round (28 Overall)
Born: 08.13.1999 (Ventress, LA)
Height: 6' 1"
Weight: 227 lb
Position: Linebacker
College: LSU
Patrick was listed as the #1 ILB on the draft boards of experts like Daniel Jeremiah and Mel Kiper. In terms of his style of play, he has been compared to Telvin Smith of the Jacksonville Jaguars. Coach John Harbaugh has to be licking his chops with this player as the team has wanted a four down linebacker of this caliber.
He does a fantastic job of staying square to the play, moving laterally, and ending plays by shooting the gap. Patrick Queen is projected to be a mental menace for opposing offenses. Despite only being 20 years of age, you could see taking more of a leadership role by calling out the offenses' play while on the field. He communicates well with teammates and is not afraid to changed alignments if necessary.
Good player and we like the upside but he will not push the Baltimore Ravens OVER 11 WINS.
Ravens Summer Fantasy Football – UNDER 11 WINS
Our friends over at The IDP Guys are salivating over Patrick Queen an the team may get to 11 WINS but will NOT go OVER this mark. Go ahead and give Baltimore 2 wins Vs the Bengals in 2020 but the Steelers will be better. There are also 5 2019 playoff teams on the schedule this year including the Super Bowl Champions.
You also need to keep in mind that the NFL is most likely playing games in front of empty stadiums. Even if home games are played in front of 25% of a venues capacity… how much of a Home Field Advantage will this create? 11 is a big number, ride the UNDER.
Also Available In the Apple & Google Play Store