Summer NFL – San Francisco 49ers Fantasy Football
StatementGames gives San Francisco 49ers fans a chance to play Summer 2020 Fantasy Football. The games powered by StatementGames are different from those of traditional Daily Fantasy Sports operators. For an overview of StatementGames Fantasy Football, take a look at the 1-minute overview video found on our Home Page.
For summer 2020 we are playing OVER / UNDER WIN total tournaments. The process is fairly straight forward:
Review a list of all NFL teams and their OVER / UNDER WIN Total Odds
Select 10 OVER / UNDER WIN Total Props
Rank your picks in order of confidence from 10 Through 1
Play in leagues of 8-12 NFL fans
At the conclusion of 2020 NFL Season – the individual with the most points from correct picks WINS.
FREE 2 Play – Play for CREDITS that can be exchanged for REWARDS.
San Francisco 49ers OVER / UNDER 10.5 Total WINS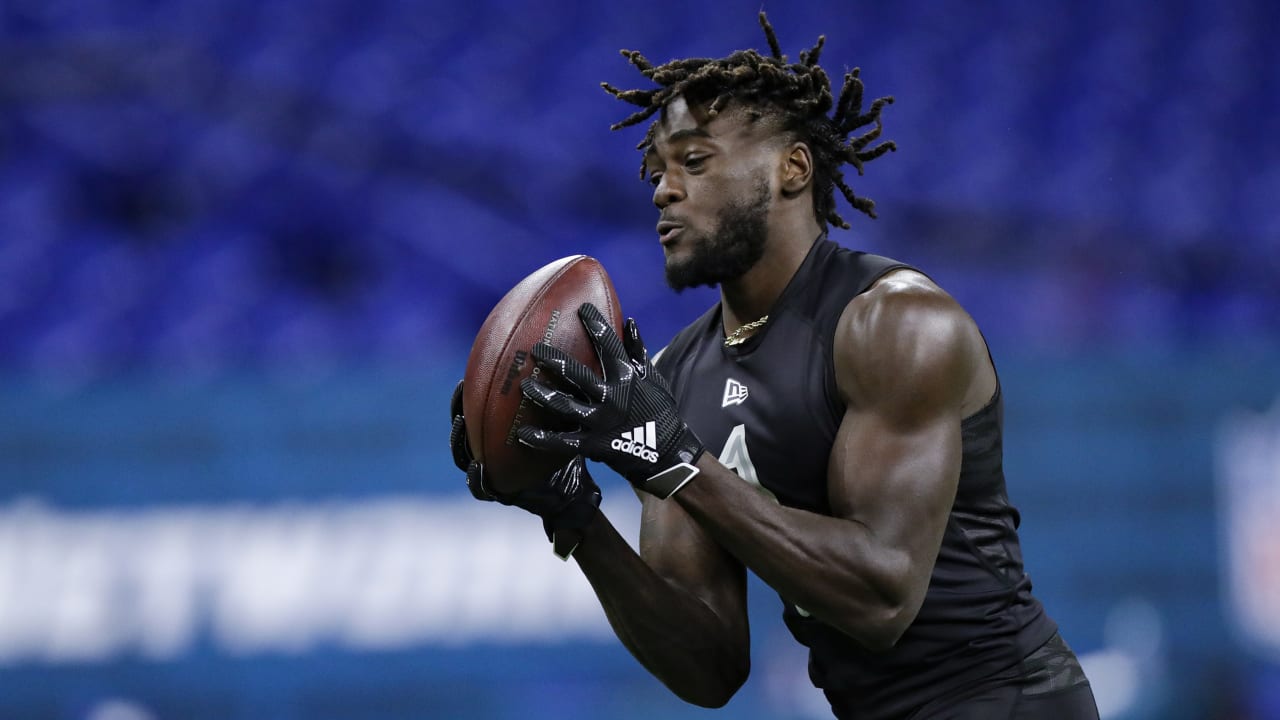 The San Francisco 49ers OVER / UNDER WIN Total line on StatementGames is 10.5. If you are keying in on this STATEMENT in our version of Fantasy Football – do you think the 49ers will WIN OVER or UNDER 10.5 games? Lets take a look at the pick up of Brandon Aiyuk and determine if he will have an impact on this years team.
Brandon Aiyuk – 1st Round (25 Overall)
Born: 03.17.1998 (Rocklin, CA)
Height: 6' 0"
Weight: 205 lb
Position: WR
College: University Of Arizona
Last year, Deebo Samuel was somewhat thrown into the fire and asked to produce from Day 1. Brandon Aiyuk will have a bit more leeway. To start the 2020 NFL season we expect Aiyuk to be the teams 3rd receiving option. He will sit behind George Kittle and Samuel, giving Jimmy Garoppolo another yards-after-the-catch target.
The Arizona University standout has great footwork! He can move well both off the snap and in his routes. The kid is like a dancer! His feet are his primary means of getting open, juking and freezing defenders to gain the needed separation that allows him to make plays. Paired with his good speed, Aiyuk is among the best catch-and-run receivers in the draft class. Unlike other rookies, we expect him to help the 49ers WIN games from day 1.
49ers Summer Fantasy Football – UNDER 10.5 WINS
This is a tough number! We like the 49ers to WIN 10 games this year making the UNDER 10.5 our pick. Brandon Aiyuk will help the team win some games but not enough to entice us to pick the OVER. Our friends at the Dynasty Football Digest might feel differently but our reasoning behind this Statement is simple.
The division is tough! Arizona looking to take a step forward this year. In addition to the Cardinals, the 49ers will face the Rams and Seahawks twice a piece. They will also play a Super Bowl schedule. They will get their 10 Wins make the playoffs and battle for a title. When looking at no team having a true home field advantage this year due to COVID-19, we do not see how playing any team OVER 10 WINS as a good value pick.
Also Available In the Apple & Google Play Store