Summer NFL – Tampa Bay Buccaneers Fantasy Football
StatementGames gives Tampa Bay Buccaneers Fans a chance to play Summer 2020 Fantasy Football. The games powered by StatementGames are different from those of traditional Daily Fantasy Sports operators. For an overview of StatementGames Fantasy Football, take a look at the 1-minute overview video found on our Home Page.
For summer 2020 we are playing OVER / UNDER WIN total tournaments. The process is fairly straight forward:
Review a list of all NFL teams and their OVER / UNDER WIN Total Odds
Select 10 OVER / UNDER WIN Total Props
Rank your picks in order of confidence from 10 Through 1
Play in leagues of 8-12 NFL fans
At the conclusion of 2020 NFL Season – the individual with the most points from correct picks WINS.
FREE 2 Play – Play for CREDITS that can be exchanged for REWARDS.
Tampa Bay Buccaneers OVER / UNDER 9.5 Total WINS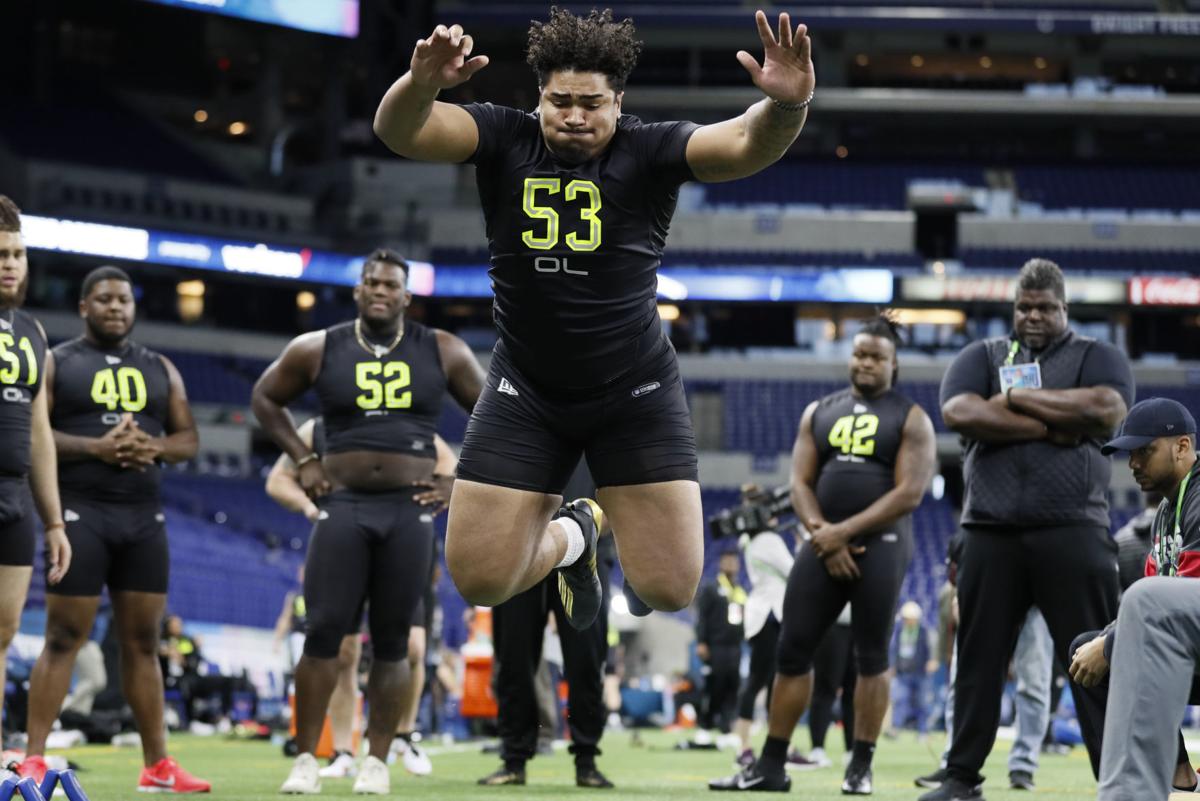 The Tampa Bay Buccaneers OVER / UNDER WIN Total line on StatementGames is 9.5. If you are keying in on this STATEMENT in our version of Fantasy Football – do you think the Bucs will WIN OVER or UNDER 9.5 games? Lets take a look at some of the team's 2020 Draft Picks:
Tristan Wirfs – 1st Round (13 Overall)
Born: 01.24.1999 (Mount Vernon, IA)
Height: 6' 5"
Weight: 320 lb
Position: OT
College: University Of Iowa
Tristan is a FREAK! Besides becoming arguably the best offensive linemen in Iowa history, he is known for much more. Tristan led the Mount Vernon High school football team to the state semifinals in 2016. Shortly after, he dropped about 40 pounds for wrestling season and captured the Class 2A state heavyweight title at 285. The young man threw a discus so far in track in field practice that it cleared a tall fence and landed in the middle of an occupied tennis court. Baseball??? No problem, Tristan had an 85 MPH fastball and batted .400 while hitting tape-measure home runs. He also started riding a bike when he was 3, won swimming medals at 5 and became a prolific ice skater at 7. We are confident that he will assist Tampa Bay in winning some games this year.
Antoine Winfield Jr. – 2nd Round (45 Overall)
Born: 08.16.1998 (Columbus, OH)
Height: 5' 9"
Weight: 203 lb
Position: S
College: University Of Minnesota
Antoine Winfield Jr. is the son of Antoine Winfield, who played in the NFL for the Buffalo Bills and the Minnesota Vikings. This kid has the pedigree to go along with his talent! Tampa Bay sure can use help in the secondary.
Buccaneers Summer Fantasy Football – OVER 9.5 WINS
The Tampa Bay Buccaneers have had a solid 2020 NFL draft. Also, the team had arguably the biggest offseason in the NFL by picking up Tom Brady and his old favorite weapon, Rob Gronkowski. Add this to the already dynamic receivers of Mike Evans, Chris Godwin and Tight End O.J. Howard and you have a VERY explosive offense. Brady can still sling it and Gronk had a full season to rest, so we are not at all worried about these two returning to their Hall of Fame form. This defense is very underrated as well, with 5-time All-Pro Ndamukong Suh leading charge in the front and 2-time All-Pro Lavonte David leading the linebackers. Do not sleep on this team and take the OVER 9.5! For more data driven sports betting picks, be sure to check out Puffs Picks!
Also Available In the Apple & Google Play Store
Check Buffalo Bills Draft and if their 2020 selections will assist the team in going OVER / UNDER 8.5 Wins.