Summer NFL – Las Vegas Raiders Fantasy Football
StatementGames gives Las Vegas Raiders fans a chance to play Summer 2020 Fantasy Football. The games powered by StatementGames are different from those of traditional Daily Fantasy Sports operators. For an overview of StatementGames Fantasy Football, take a look at the 1-minute overview video found on our Home Page.
For summer 2020 we are playing OVER / UNDER WIN total tournaments. The process is fairly straight forward:
Review a list of all NFL teams and their OVER / UNDER WIN Total Odds
Select 10 OVER / UNDER WIN Total Props
Rank your picks in order of confidence from 10 Through 1
Play in leagues of 8-12 NFL fans
At the conclusion of 2020 NFL Season – the individual with the most points from correct picks WINS.
FREE 2 Play – Play for CREDITS that can be exchanged for REWARDS.
Las Vegas Raiders OVER / UNDER 7 Total WINS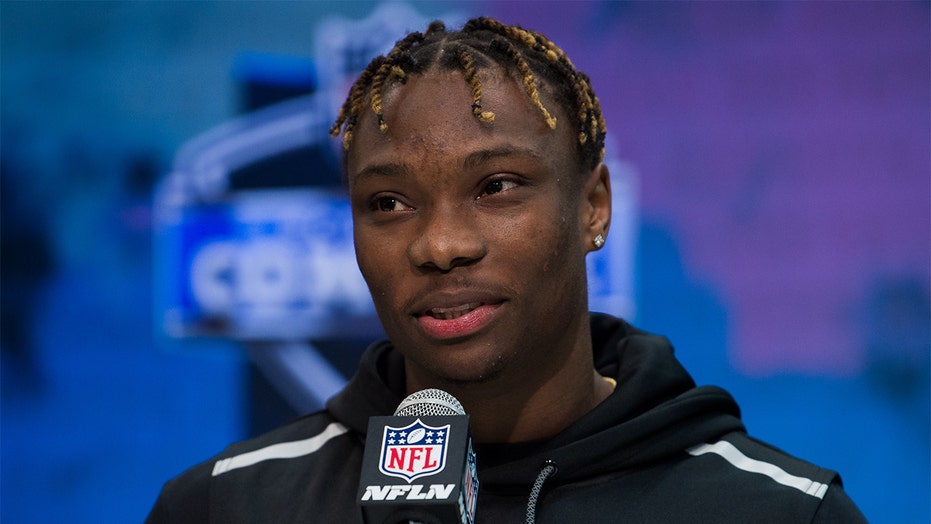 The Las Vegas Raiders OVER / UNDER WIN Total line on StatementGames is 7. If you are keying in on this STATEMENT in our version of Fantasy Football – do you think the Raiders will WIN OVER or UNDER 7 games? Let's take a look at the teams 2020 1st Round Draft Picks:
Henry Ruggs III – 1st Round (12 Overall)
Born: 01.24.1999 (Montgomery, AL)
Height: 5' 11"
Weight: 188 lb
Position: WR
College: University Of Alabama
It's no secret the Raiders are looking for weapons. It did not work out with Antonio Brown but the hunt for a legitimate weapon at this position has continued! Ruggs III is FAST! As a high school track star he went on to break the Class 7A state record (10.58) in the 100-meter dash. While at Alabama, he developed into one of the most explosive weapons in the country. During his sophomore year, 13 of his catches logged 20-yards or more. His development continued as a junior where he totaled 40 catches for 746 receiving yards and seven touchdowns in 12 starts.
Looking forward to seeing how his game will transition into the pros! We are also rooting for him given the adversity he has faced. Prior to his arrival at Alabama, on March 3, 2016, his best friend Roderic Scott was tragically killed in a one car accident while driving to attend a basketball game in the area.
Damon Arnette – 1st Round (19 Overall)
Born: 09.02.1996 (Dallas, TX)
Height: 6' 0"
Weight: 194 lb
Position: CB
College: Ohio State University
Some say he was a reach with the 19th overall pick but we feel that he is a perfect Raider. When the GM of the team, Mike Mayock, is quoted as saying how the kid is "tough as nails," you get a better understanding of why he fits.
Raiders Summer Fantasy Football – OVER 7 WINS
Overall, we like the Raiders 1st round draft. The team took steps in the right direction and feel that they are ready to take the next step up. Sure they need to play Kansas City twice but the Denver Broncos are nothing special and neither are the LA Chargers.
The Raiders are now in Viva Las Vegas! Brush up on your craps and blackjack skills with Mr. Big and then double down on the Raiders going OVER 7 games!
Also Available In the Apple & Google Play Store
Check Buffalo Bills Draft and if their 2020 selections will assist the team in going OVER / UNDER 8.5 Wins.