An NBA Game Day Preview between the Denver Nuggets Vs Los Angeles Lakers – StatementGames alternative Fantasy Basketball, play for FREE and WIN CASH Rewards.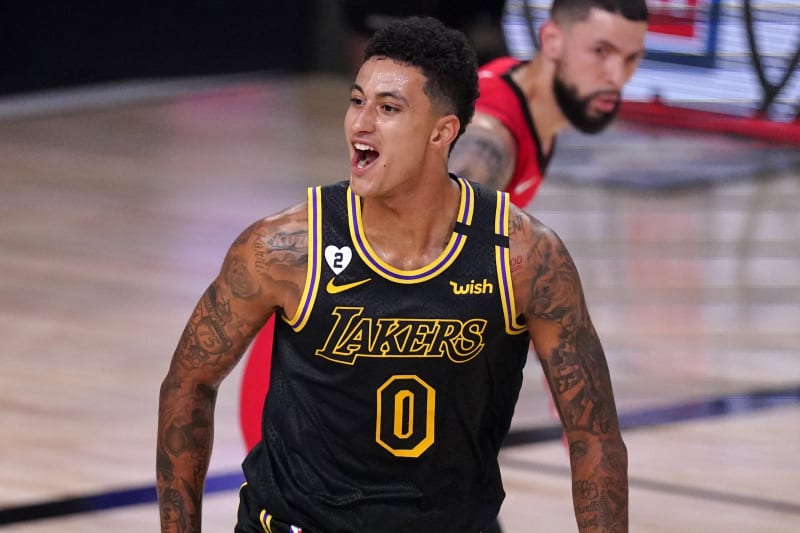 When: 10:00 EST, February 14th, 2021
Where: Ball Arena, Denver, CO
TV: ESPN
Point Spread: Lakers -2.5
OVER/UNDER Game Total: 216
Denver Nuggets
Record: 14-11
Road Record: 7-6
ATS: 11-14
Los Angeles Lakers
Record: 21-6
Home Record: 12-2
ATS: 13-14
Denver Nuggets Vs Los Angeles Lakers Game Day Preview
It's Valentines Day, so forgive me for the following analogy. You have no doubt heard the phrase "opposites attract", right? The Los Angeles Lakers and Denver Nuggets are as opposite as any two franchises can be. While the Lakers embrace their Hollywood Showtime image the Nuggets are more workmanlike in their approach. To be fair, they have more in common that however. Both are in the Western Conference, both are great basketball teams and the best player on each team is an exceptional passer.
Denver Nuggets
The Nuggets got off to a rough start in the 2020-21 season going 1-4. They have turned it on since then however thanks in large part to the play of Nikola Jokic. The Nuggets big man is averaging 26.7 pts, 11.3 reb and 8.6 ast. Those are outstanding numbers for any player, but all the more impressive when you realize Jokic is a 6'11" center. If you watch the full game tonight you will no doubt see at least Jokic pass that makes you scream "Wow"!
As good as Jokic is todays NBA requires a strong supporting cast for your team to have a shot at the championship. The Nuggets have a quality group surrounding their center. Jamal Murray comes in averaging 18.3 pts and can catch fire and take over a game. When you add Michael Porter Jr (14.9 pts), Will Barton (11.6 pts) and Monte Morris (11 pts) to the mix you begin to see what makes these Nuggets so formidable.
Los Angeles Lakers
The Lakers have been playing with fire. Yes, they are winning but their last four wins have been difficult. Three of those four wins went into overtime. One went to double overtime! In their last game the Lakers found themselves down 20 in the first quarter. Making matters worse, the teams the Lakers face over those four games are all sub .500 teams. The Nuggets are a much better team than any the Lakers have seen lately.
Ok, that's the bad news. The good news for the Lakers is if you go further back than those aforementioned four games, you find a game against the Denver Nuggets. That game was played in STAPLES Center and was a tale of two halves. You can read our recap of that game here. That was the last game the Lakers played against a quality opponent and they won.
Will the Lakers continue to play with fire and not get burned? Or, will the Nuggets find a way to cool off Los Angeles? Will all the minutes LeBron James has been playing catch up to him? How many amazing passes will Nikola Jokic make? Which team will get hit with Cupids arrow? Ok, that's my final Valentines reference. This promises to be a great game!
Nuggets Vs Lakers Facts
Lakers are 3-7 ATS in their last 10 games overall.
Nuggets are 5-2 ATS in their last 7 games following a ATS loss.
Lakers are 2-6-1 ATS in the last 9 meetings in Denver.
Denver Nuggets Vs Los Angeles Lakers Alternative Fantasy Basketball-Statement Games Picks
The below picks were made under the guidance of the NBA gurus at the Peach Basket!
Nuggets 107 Lakers 111
10 PT Pick: Denver Nuggets UNDER 23.5 Free Throws Made
9 PT Pick: LeBron James OVER 9.5 Assists
8 PT Pick: Nikola Jokic OVER 11.5 Rebounds
Also Available In the Apple & Google Play Store