An NHL Game Day Preview between the Boston Bruins Vs Philadelphia Flyers – StatementGames alternative Fantasy Hockey, play for FREE and WIN CASH Rewards.
When: 7:00 PM EST, February 5th, 2021.
Where: Wells Fargo Center, Philadelphia, PA
TV: NHLN
Puckline: Bruins -1.5 / +210 | Flyers +1.5 / -250
Moneyline: Bruins -139 | Flyers +114
OVER/UNDER Game Total: 5.5
Boston Bruins
Record: 6-1-2-0
Road Record: 3-1-2-0
PL: 3-7
Philadelphia Flyers
Record: 7-2-0-1
Home Record: 5-2-0-0
PL: 7-4
Boston Bruins Vs Philadelphia Flyers Game Day Preview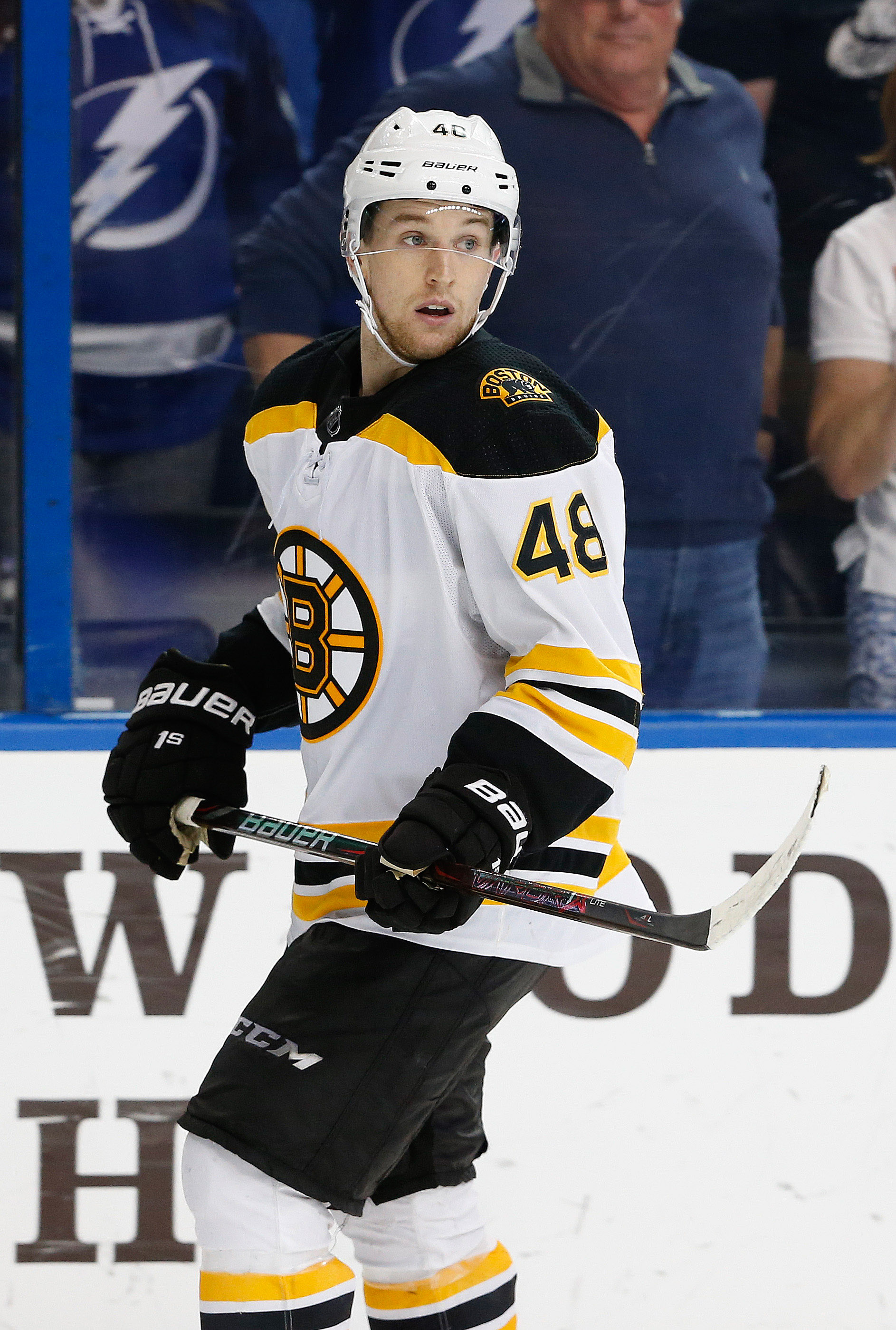 Lets run it back! The Flyers blew a 3-1 lead on Wednesday Night to the Boston Bruins and lost in OT. David Pastranak had a hat trick in Wednesday's contest. He looks to continue his dominance tonight against the Flyers.
Boston Bruins
The B's have been on fire as of late. They have come back in their last two games, and have been rewarded with a win in each. They came back from 3-0 down against the Washington Capitals earlier this week to win 5-3. Then, they came back to win a thriller against the Flyers on Wednesday down 3-1 this time with less than 8 to go in the third. The Bruins will hope they don't need a comeback in this affair to come out on top.
Patrice Bergeron has had 9 points in his last 5 games for the Bruins, including a game-winner in Wednesday's matchup with the Flyers. David Pastranak on the other hand has a whopping 5 goals in his last 3 games. Will he be able to keep up this hot scoring streak? It would be something else if he could, especially coming off of an injury.
"It's funny," said Bruins coach Bruce Cassidy. "I told him that my experience is that sometimes when guys miss that much time, your hands and your timing are a little out of sync. He showed me!"
Philadelphia Flyers
The Flyers are coming off a rough loss at the hands of the Bruins on Wednesday Night. The Flyers went down 1-0 12 seconds into the game and went scoreless until 4:31 was remaining in the second period. Kevin Hayes was able to rip one past Tuukka Rask to tie the contest up. However, after third period goals from Jakub Voracek and Joel Farabee, the Flyers gave up 2 straight goals forcing overtime. They would lose the game 31 seconds into extra time.
Philly has gotten production from their young guys. For example, Joel Farabee has scored 4 goals in his last 2 games. He will need to keep bringing the pressure for the Flyers tonight. Also, the vets will need to step up. Claude Giroux has been silent, and he needs to get on the stat sheet more often then he is.
We will have to wait and see who will be in net for the Flyers, but Carter Hart is 0-3 against the Bruins, and even got pulled in the 2nd loss to them. So, we might see Brian Elliot get a chance tonight.
Bruins Vs Flyers Facts
The OVER / UNDER total has gone OVER in 5 of Boston's last 7 games.
Flyers have won 4 of their last 5 games overall.
Bruins are 4-1 in the last 5 meetings against the Flyers.
Boston Bruins Vs Philadelphia Flyers Alternative Fantasy Hockey-Statement Games Picks
Bruins 2 Flyers 4
10 PT Pick: BOS Starter OVER 2.5 Goals Against (Tuukka Rask Projected)
9 PT Pick: Philadelphia Flyers Forwards OVER 2.5 Goals
8 PT Pick: Patrice Bergeron + David Krejci + Brad Marchand UNDER 1.5 Goals
Also Available In the Apple & Google Play Store