An NFL Game Day Preview between the Baltimore Ravens Vs Tennessee Titans – NFL Playoffs | NFL Wild Card Weekend 2021.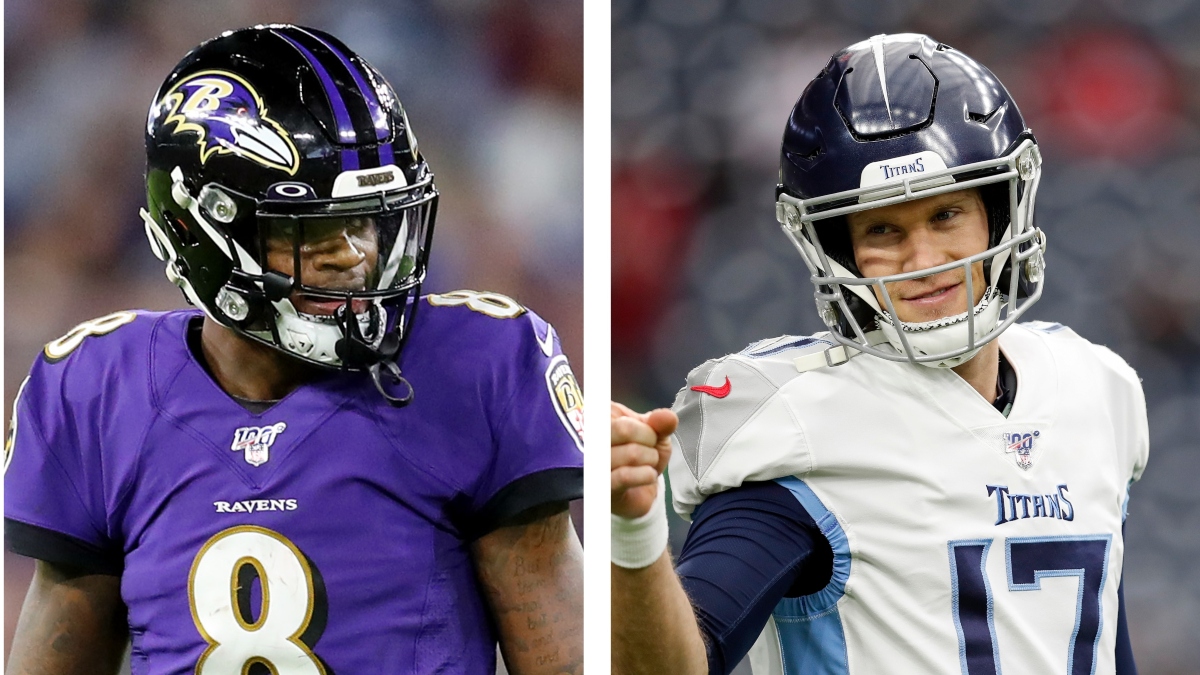 When: 1:05 PM EST, January 10, 2021
Where: Nissan Stadium, Nashville, TN
TV: ABC / ESPN
Point Spread: Titans +3.5
OVER/UNDER Game Total: 54.5
Baltimore Ravens
Record: 11-5
Road Record: 6-2
ATS: 10-6
Tennessee Titans
Record: 11-5
Home Record: 5-3
ATS: 7-9
Baltimore Ravens Vs Tennessee Titans Game Day Preview
The Baltimore Ravens will have an opportunity to exact revenge in their wild card matchup with the Tennessee Titans.
The two teams met in Week 11. They both threw jabs for four quarters before Derrick Henry won the game with a 29-yard TD run in overtime.
A lot has changed since week 11. Baltimore has ripped off 5 straight WINS. As a result, they enter into the playoff tournament with an engine full of steam.
Baltimore Ravens
The Ravens get a second date with Henry along with an opportunity for playoff revenge. (The titans defeated the Baltimore Ravens on January 11, 2020 in the divisional playoff round 28-12 to advance to the AFC Championship Game.) The Ravens have a team of prideful veterans such as defensive end Calais Campbell.
"Derrick Henry is one of the best running backs to ever play this game," Campbell said. "He's in a zone right now. I take pride in the challenge of trying to slow him down."
When asked to comment on the former AFC Central rivals, Head Coach Jon Harbaugh has a few select words. "It's been a very physical, very tough rivalry over the years and I don't think too much has changed."
Tennessee Titans
Nobody has consistently slowed down Derrick Henry this year. He became the eighth back in NFL history to rush for more than 2,000 yards, finishing with 2,027. However, his team needed every bit of his 250-yard performance last week in a 41-38 victory in Houston. A victory that clinched the Titans' first AFC South title since 2008.
Simply put, the legs of Lamar Jackson at QB and dynamic running style of Derrick Henry make this contest a fascinating contrast of rushing attacks.
"I expect a physical slugfest," Tennessee guard Rodger Saffold. "When it comes to the playoffs, we know that we need to earn everything. People know that we are a great running team, and they are going to give us their best shot every time."
Ravens Vs Titans Facts
Ravens are 6-0 ATS in their last 6 games overall.
Titans are 4-1 ATS in their last 5 Wildcard games.
Ravens are 3-7-1 ATS in their last 11 meetings against the Titans.
Under is 9-4-1 in the last 14 meetings.
Baltimore Ravens Vs Tennessee Titans Alternative Fantasy Football-Statement Games Picks
Ravens 30 Titans 33
10 PT Pick: Derrick Henry OVER 84.5 Rushing Yards
9 PT Pick: Ryan Tannehill OVER 23.5 Completions
8 PT Pick: Lamar Jackson OVER 2.5 TD (Rushing + Passing)
Also Available In the Apple & Google Play Store