June 20, 2018
By Danny Radical
For the first time since 2007, whomever is choosing the upcoming draft picks for the New York Islanders will not be named Garth Snow. Garth Snow has picked the last 76 players to enter the Islanders organization via the draft, and just for a quick recap:
– Zero effective NHL goalies
– Best pick on Defense was MAYBE, MAYBE a 3. More likely a 4 (DeHaan or Hamonic…or Spurgeon)
– 3 good picks at forward. And by good I mean guys who scored north of 20 goals in 2017-18.
Some people have a fantasy that Girth Snow drafted well. He didn't. Going 4 for 76 is a .050 batting average. You'd call that a bum. Or Michael Conforto. Some people have a fantasy that Girth Snow left a massive prospect pool. He didn't. If he did, do you think it would have been so hard to replace Nikolai Kulemin? Not John Tavares, but Nikolai Kulemin. And hey, we all know that when Calvin DeHaan and Johnny Boychuk were injured this past Islanders season, Snow used that deep prospect pool to call up…oh, wait. That's right. Devon Toews was also injured. That cost the Isles the season.
Because prospect depth.
It's also why they traded a 3rd round pick for Harley Davidson. Who was a waived player last December. Because prospect depth.
The point is, whomever drafts isn't going to look to see who can pass the psychology test that Neil Smith brought in back in 2006 to determine whom to draft. Clearly that test lacks questions "When the alarm goes off for day 1 of training camp, what do you do?" or "No means…?" or "How do you plea down a manslaughter charge?" but probably includes questions like "Do you have any relatives who have NHL experience that can coach you so we don't have to?" and "Do you believe that your production is really worth top dollar?" and "Which nagging injuries do you have that will stunt your development and our win loss record?"
People asked me to write an Islanders mock draft. This was not the best idea. Why? Because keeping a pulse on minor league hockey and college hockey and foreign hockey is a time consuming task. Add to it the scouting the rest of the NHL to look at players, look into their personal issues so I can heckle them live at games, and to make awful jokes at their expense on a blog and really, I have a very limited purvey of what's going into the draft. After all, I am only one man. Just like the Islanders scouting department under Garth Blows.
However, I have Youtube. Which actually IS the Islanders scouting department. There are names that get bandied about that you hear again and again. You can research any player at any time. And you can quickly learn who central scouting has named at various spot and agree or disagree with their assessments, but always have the cheat sheet that they named who they named where they named them.
Before I share picks, I want to share a little history behind them for the casual fan. First off, drafting is hard. Mostly.
Why hard? You're looking at unfinished products and trying to estimate what they will do against more experienced products. Then you're factoring in, maybe they ARE finished products. We all knew that girl in high school that was a total knockout at 17, and never got better looking. And we all knew that guy at 17 who was a scrawny geek that ended up going from ugly duckling to asshole swan. I don't even think it's possible for ducks to become swans, so that story is fucking stupid and generally unrealistic. #GrimmsKoolAid.
The next caveat is the league that they play in. The Quebec league with too many words in the title (and hereby called the "Q") apparently plays no defense. If you see a guy coming out of the Q with 50 goals scored, he was probably a 6th defenseman. Conversely, if a goalie comes out of the Q with a 1.5 goals against? Go to Youtube to study and consider drafting.
The Ontario League (OHL, or the "O" because I'm lazy) seems to be a league where development is more predictable. Case in point- John Bailey had 4 years in the O. In 3 of those years he put up 26, 26 and 35 points, mirroring his NHL career. But his draft year? He was playing with Steven Stamkos. Career year in the O. And now? Playing with John Tavares, career year in the NHL, once again mirroring the O.
There's the USHL, a United States developmental league. Overall, that league produces a whole lot of nothing. For every Jack Eichel, there's 80 not Jack Eichels. However, it seems that when a player is very good coming out of the USHL, they are good in the NHL. So keep chugging the #IslesKoolAid for Queefer Bellows. Who answered "Yes" to the question about having family members who can coach him.
Next up is the WHL. "W" stands for Western, so these are kids who have the stamina to stomach a 78 hour bus ride to play a 5 am game in Moose Twat, Vuntut. And yes, one of those names belongs to a real place. In recent history the Islanders have taken players from the W such as Matthew Barzal, David Quenneville (also answered "Yes" to a specific question), Ryan Pulock, and alleged 2017-18 season savior Devon Toews (who also answered "Yes" to a specific question, but was making it up because Snow does no research).
After that there's a hodge podge to pick from. There's Universities, who have 18 year olds playing against 22 year olds and no one scores goals because they have to do things like read books and shit.
Then there's the Multiverse of the European leagues, where you have 12 year olds playing against 17 year olds, 18 year olds playing against Ziggy Palffy and Jaromir Jagr, and the King of them all, the KHL- where you have laundered money paying everyone $43 million dollars a season yet somehow the team plane is unsafe and can go down at any minute. Also, there's a team made up entirely of prostitutes that made it to the second round of the playoffs last year. They have the greatest handshake line in hockey history. Mostly because they use their mouths.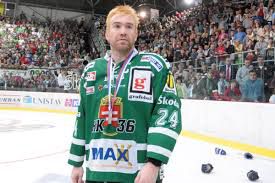 Would score 30 playing with JT. Today.
Then there are guys that don't get drafted but get invited anyway to training camp. That's got to be a massive insult on so many levels. "Hey, we couldn't waste the 212th pick in the draft on you, but if you want to come and see why we didn't, and not get paid, and then get cut because we think you suck and even if you outperform the guys we drafted we'll still cut you to make our drafting look justified, come on down." Here's to you, Joey Diamond. You looked good at the prospect game when I saw you. Fuck Garth Snow.
Lastly, there are high school drafts. That's a complete guessing game. Which is why Snow only spent one draft on picking multiple high school kids. Never before or since, which makes me think maybe Garth was induced to do so. Or was just extra lazy that year.
To wrap up: someone way more mathematic than myself broke down how scoring at various leagues translates into NHL scoring. People who blow prospects probably won't like this, because Devon Toews will be a 20 point NHL player despite Garth Snow and the SnowBlowers saying he's the next Paul Coffey. Check this out amigos:
Back to my draft comment: why are drafts mostly not stressful? Here are the hard picks- One through ten. After that, there is no pressure on wasting a top ten pick. Extend to 14 (now 15) for the rest of the lottery and once you hit 15, you're looking at the best player available at his position. I call horseshit on ANY GM that says "We were looking at satisfying right wing, so we took the best right wing available, despite 14 defensemen, 8 centers, 6 goalies and 4 left wings being ranked markedly higher than our guy." A GM that drafts for positional need despite data that there are better players at other positions available is a fool that doesn't understand drafting, trading, free agency, and overall can be referred to as a short sighted ignoramus that deserves to lose their job.
Now might be the perfect time to mention Garth Snow's 2012 draft. 7 defensemen. And from 2011 to 2013? 9 of the ten picks between round 5 of 2011 and round 1 of 2013 were defensemen. Also, 2015? 70% of draft picks were defensemen. 2017? 60% of draft picks were defensemen.
Defensemen make up 30% of a hockey team's active roster.
And since the 2014 top 5 lottery pick left wing Michael Dal Colle went bust for Snow? 33% of Snows draft picks play left wing.
Just to clarify what I'm saying here, in case you're missing it: Garth Snow looks at a current roster problem, then drafts guys who are 2-5 years away from fixing that problem and badly misses the playoffs, which is how you get a top 5 pick to begin with. Of which Snow has had 6 in 11 drafts. His elite failing rate is 55%. What a gulli-bull.
I'm sure you're saying "Well, if that's how he thinks, Garth should have drafted some goalies!" Funny you say that. The draft before he acquired Halak and the draft after he acquired Halak? Goalies make up a combined 30% of Garth Snow picks. Now you know why Thomas Greiss got a longish deal- Snow needed time to draft more goalies. And since he traded away his first and fourth picks away last year, Snow predictably spent his entire draft drafting….wait for it…wait…wait…left wings and defensemen. Jesus Christ.
Understand that I saw this pattern by looking at HockeyDB.com for 5 minutes. That the owners didn't is downright scary. That's me looking at a free website. I'm sure NHL owners even have better resources.
Now that we have rehashed Islander history for its stupidity and long term incompetence, howabout we look at the Islanders going forward?
As I previously said, I was asked to break down who I think the Islanders will draft. And as a dutiful employee, I will share with you who I think the Islanders are selecting at 11 and 12 in the draft.
What about round 2? Whomever was expected to be taken in round 1 and wasn't? That's who you take in round two. That effect follows the rest of the rounds? Was he projected in round 3 and available in round 4? Go for it.
However, rounds 4-6? Go with a hunch. Those guys see so little NHL time anyway, experiment. Except with a Cody Rosen. Which leads to the next thing.
Our savior!
Trade out of round 7. In the last 10 years, round 7 have become less and less important. Package a 7 and a 6 to get a better pick in round 6, or a 7 and a 5 to move up in round 5…you see what I'm getting at? Information has become too widespread for players to fall that far through the cracks at that point. Round 7 is the 186th pick on. If you can't get it done by then…
To the point, here are the two picks I would expect the Islanders to make in the 2018 NHL entry draft.
After that, I will explain what the Islanders should do with the 2018 entry draft.
At pick 11: Evan Bouchard, Right Defenseman, from the OHL. 6'2" 200 pounds. Puts up over a point a game, skates well, will gain a few pounds, and the defenseman Garth Snow has taken haven't lived up to shit so there's plenty of opportunity.
At pick 12: Joel Farabee, Left Wing. Farabee put up goals- the most important offensive stat- and overall was a point a game player. However, he also plays in the USHL, and those stats aren't quite the greatest for that league. Still, he's growing and putting up better numbers every year, so that's a plus.
I'm sure you're saying "Dude, you're a dick. Didn't you bash Snow for taking left wings and defensemen? Yes. Because Snow did an awful job at taking left wings and defensemen. Those things still need fixing because the only fixins Garth Snow knows are at Roy Rogers- a former neighbor of Nassau Coliseum when Snow played there.
So that's what I think the Islanders will do.
Now, here's what the Islanders should Lou… er, do.
With the 11th pick, the Islanders announce a trade: the 11th and a 7th round pick for the 26, 39, and 70th overall from the disgusting New York Rangers.
With the 12th pick, the Islanders announce a trade: the 12th and a 6th round pick for the 30th and 33rd pick from the Detroit Red Wings.
With their 4th and 5th round picks, the Islanders acquire the 74th (and 2nd pick) of the third round from Arizona.
With the 72 and 74th pick in the draft, the Islanders acquire the 2nd pick of Colorado in the second round, at 58 overall.
So to keep score, the Islanders would hold the following picks:
Round one: picks 26, 30
Round two: picks 33, 39, 58
Round three: 70
Then the fun begins. How? Simple. We burn the Garth Snow era down.
The Islanders make the next moves:
Casey Cizikas and a 3rd (70) to Los Angeles Kings for the 51st in the draft.
Cal Clutterbuck and the 58th To Vegas for the 99th and a prospect because the Bridgeport Sound Tigers suck.
Josh Bailey, the rights to Brock Nelson and the 33rd to Montreal for the 66th and Jordie Benn. That's a steal for the Islanders.
Andrew Ladd, the 26th the 39th and Scott Mayfield to Carolina for Noah Hanifin. Ladd goes home.
Johnny Boychuk and the 30th and the 51st to Las Vegas for the rights to Colin Miller. Boychuk, a handsome man, bangs 300 showgirls a day. Incentive.
This picture shows up in a google search for "Boychuk's Girlfriend." WTF.
Adam Pelech, the 2018 66th pick and the 2019 1st round pick for Jacob Trouba.
Well, that was housecleaning! So lets examine the pros and cons.
Con: You just traded away an entire draft. AN ENTIRE DRAFT, DUMMY. Also, don't Ladd and Boychuk have no movement clauses because Garth Snow is a fucking idiot?
Yes, he is, and yes they do. However, here are words no NHL player wants to hear, despite their contract: "You'll be reporting to Bridgeport." Because a GM can do that. And believe me, there is no fraternity that would say "Hey, don't sign with the Islanders because they send overpaid unproductive players to Bridgeport." No, they like those fat checks and would take them from Lucifer, as long as they cleared.
Also, banging showgirls. Not the spouses of public servants.
So with the prospect of playing in the NHL versus the AHL, I would suspect both men would prefer first class flights and top notch skanks to a 8 hour bus ride to fucking Rochester, and girls who'd blow the pizza guy for the pizza.
A team ready to move in, not players still 2 years away…
Pros: Did you know that back in the day the Filthadelphia Flyers offered their entire draft for Mario Lemieux? That GM was fired. But would Lou get fired? Let's look at history.
Did you know that Garth Snow offered the 4th overall and the rest of his draft to move up two spots for a non-generational player? Snow was promoted. The GM that said no was fired.
Getting back to the draft. Yes, you're trading away an entire draft. What does that accomplish?
In the long run, that seems like a real bad idea. I would wholly concur. Except…sometimes you need a colonic.
Colonic, case #1
Not me. I doodie regularly. But after 12 years of failure, you may need a systemic Snow cleansing colon blic to remove the intestinal buildup of carrots and whatnot from 12 years of failure. And since the Islanders don't have prospects, no matter what the #IslesKoolAid jerkoffs say, the only other colonic we can perform is on the roster. And that is wholly worth a cleansing.
The salary cap is in itself a system, just like the minor leagues. Ever see that awesome karate film "The Matrix?" The salary cap is the Matrix. Once you're uploaded, you can be overpaid, underpaid, whatever, but you are in the system. And like Neo, the Islanders need to unplug some shit.
So if my above prescribed scenario can actually happen, and there are so many incentives that it's highly possible if only a GM had huge balls, then what you just did was trade a whole draft to reclaim the salary cap. Can you guarantee that a draft will be productive? No. Can you guarantee that you will spend wisely? No. But you can always measure one thing- someone actually in the NHL has more short term value than someone projected to eventually do something in the NHL.
Projected to do something in the NHL. Got closer to winning a up than JT ever has.
So in this scenario, did we overpay? Sure, you traded at some disadvantage, but look at what you moved:
Bailey at $5m. Boychuk at $6. Ladd at $5.5m. Cizikas at $3.1. Clutterbuck at $3.3m. The future $3m+ contract of Nelson. Add this to the $29 million that the Islanders are under the cap. That's $54 million to play with. Which is a very strong case to drop an entire draft.
And the draft itself? I've been hearing for two years about how strong this draft class is. As we approach the draft? I'm hearing 3 or 4 great picks, then it falls off of the edge. This is no 2012, where Snow took Griffin Reinhart at 4, only to see a half dozen defensemen taken in the same round surpass him.
The next 2016-17 Jason Chimera?
So with that $54m free, Tavares at $11 mil is a no brainer. It's an overpay, but it's what it is. Cizikas at $3.1m is replaced with Ross the Boss Johnston at $600k. Ladd's 12 goals at $5.5m? Michael Grabner for $2m..or perhaps Thomas Vanek at the same one year price. Boychuk's $6m for Miller's $2m. Hanafin replaces DeHaan. That's already a saving of $9m. And you can have Keifer Bellows, Joshua Ho Sang and season saver Devon Toews for under $3m.
Our savior!
In case you're not counting, you spent $23 million of that $54 million. Stuff like that allows the Islanders to move future assets for Erik Karlsson or just spend cash to sign UFA John Carlson and move another young defenseman for future picks.
What does this all imply? Burning down the house versus our house is burning down.
Folks, is this pie in the sky? Absolutely, 100% Yes. But consider this:
The Islanders were bought by pie in the sky. The Gang of Four. Spano. Smooth Criminal Kumar. Statute of limitations Wang. MalDecky. They all had dreams of land in Nassau- their pie in the sky, So why can't we do salary dumps for tomorrow at Belmont at the expense of historically bad drafting?
The answer is that there's nothing left to lose by sitting out a draft, but a whole lot to gain in the short and long run. What are the Isles going to do with those picks anyway- take another left wing and defensemen? Who would suggest that??
But the concept I'm presenting Going forward, your defense is Hanafin Leddy, Miller Trouba, Benn Pulock, Toews. That's remarkably better than the defense of the past 2 seasons. And Benn isn't even that good, which is great because it creates competition or a starting position, something that did not exist in the Snow "Everyone gets a 5 year plus contract" era.
Your forwards are Tavares, Lee, Barzal, Beauvillier, Eberle, Bellows, Ho Sang, Johnston, Fritz (those last two earn 1/3 of Clutterbuck combined for the same line)
Goal: Greiss. Ugh. Next colonic.
So you have $31 million in cap spending to find a starting goalie and 3 bottom 6 forwards. And you can do Greiss and 2019 3rd for a minimum wage backup to save $2m, or maybe promote one of the two goalies in the system. Linus Soderstrom? $803k for the season.
At that point, acquire anything you want. Lundqvust? There's space. Kessel and Crosby? Space. Seguin and Hamilton? Howabout Erik Karlsson? He asked out of Ottawa. Surely Snow left enough prospects and has enough talent on his roster to land one impact player! Oh, right…system is barren when it comes to that concept. But you have so many players with years in front of them that you can burn a year of a draft. Once. Twice at most.
Holy shit, maybe the Islanders use cap space as a trade tool! Remember when the Islanders acquired Nick Leddy and Johnny Boychuk? How did that happen again?
With cap space like this, here's an idea- offer to take Bobby Ryan's awful contract off of Ottawa's hands for Karlsson. Those guys are worth $14 million next season, Ryan being the majority of it. Do the same with Milan Lucic in Edmonton for Cam Talbot. The Oil is up against the Cap and Lucic-Talbot count for $10 million plus of that, and may be a destination for Greiss without having to add a draft pick. Weall know Chiarelli makes bad deals, so there's that.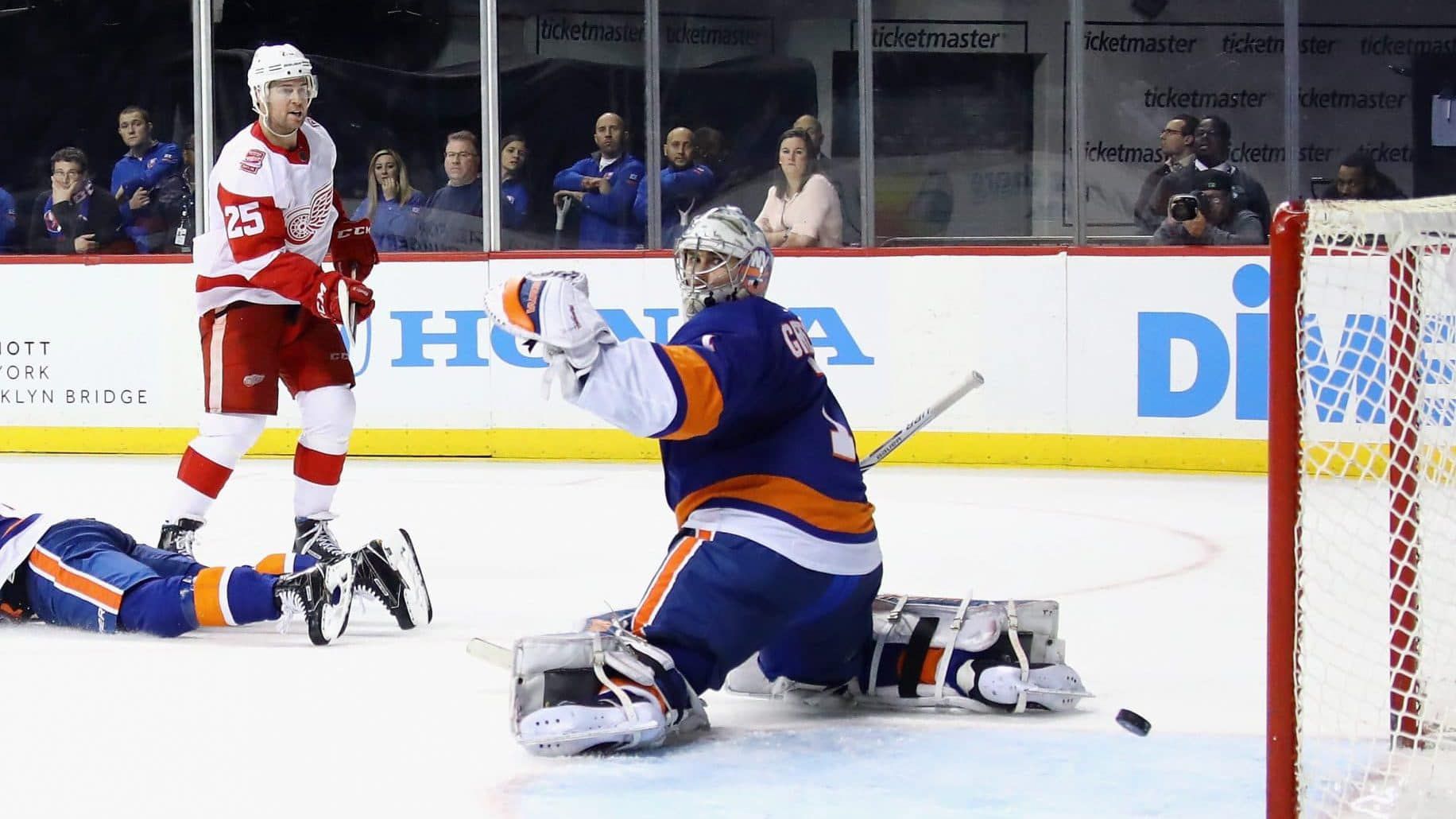 Saw this WAY too much last year.
After all this, you'd still have close to $10m in space under the cap, and a bottom 6 of Ho Sang- Ryan- Grabner/Vanek, Lucic- Johnston- Fritz. Either way you have plenty of room to make a deadline deal, or more importantly room for the future.
Also, I'd love for a EA sports guy to test out my projected trades lineup. I'll spell it out here:
Bellows- Tavares- Lee
Eberle – Barzal – Beauvillier
Ryan – Ho Sang – Grabner/Vanek
Lucic – Johnston- Fritz
Hanafin – Karlson
Trouba- Leddy
Pulock – Miller
Talbot – Soderstrom
You think that this pre-draft roster wouldn't entire John Tavares to stay?
Is that a Stanley Cup roster? Maybe. Vegas had one that a year ago no one saw coming. Why give up faith? Oh….right. You all remember that we're going to have a new, EXPERIENCED head coach, right? And even if he's not an NHL retread, he will have been a winner coming in with experienced coaches on his bench. AV as an assistant? When was the last time the Islanders hired a winner? Ted Nolan?
Hey, isn't 2018 Stanley Cup winning head coach Barry Trotz available as a free agent coach? Yes, yes he is. He realized that Alex Ovechkin in the circle is a fantastic way to set up an effective power play. Could he do the same with Tavares?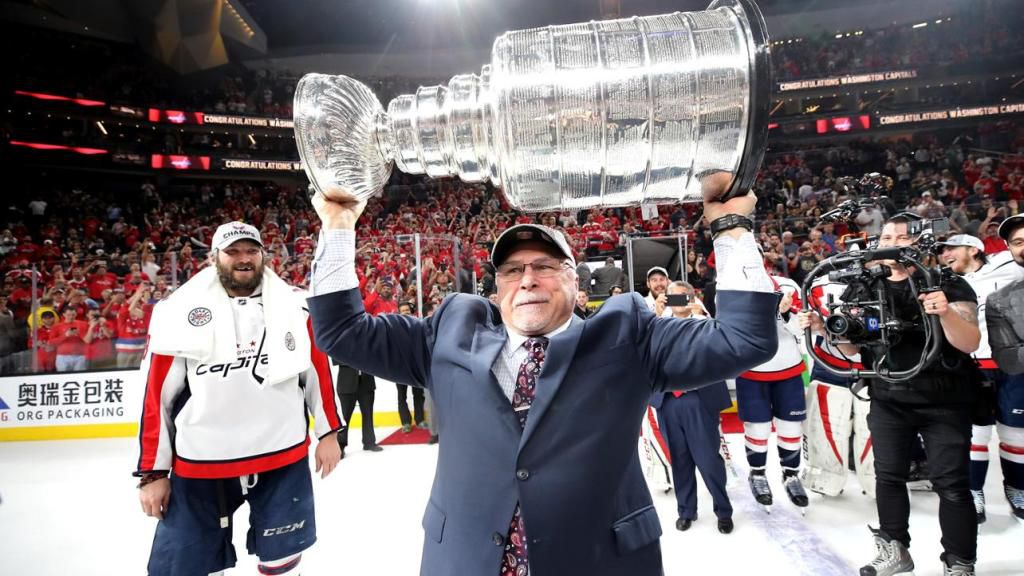 If I am Lou Lam, I burn this draft. That's nowhere near as franchise debilitating as compared to awful contracts. I would absolutely clear a ledger made by a fat fucking moron. Why? Because to improve this team, you need to remove every Snow mistake. Because until that time, you get more of the same.
Lets not also forget that there are rumblings about trading Anders Lee, as he is a year away from a 7-8 year contract at $7m per. Think he's a 40 goal scorer at ages 34, 35, 36? And there's some of Lou's favorites, like Matt Martin and James van Reimsdyk, that can fill in on the bottom six in place of Fritz or Granber and still fit under a cap.
My recommendation to the naysayers who read this? Create your own mock draft. Say how it's better than this for the team both in 2018-19 and beyond. But remember trades happen around a draft. Remember how the Islanders acquired Adrian Aucoin? Michael Peca? Alexei Yashin? That was the last solid Islander team. None of those guys were minor leaguers or draft picks. Get the horses to win now. Enough with the endless Garth Snow rebuild. He was a garbage GM who lucked into shit because he had the job forever. In 12 years, I would have done better. And so would you.