Green Bay Packers Vs Los Angeles Chargers – Odds & Trends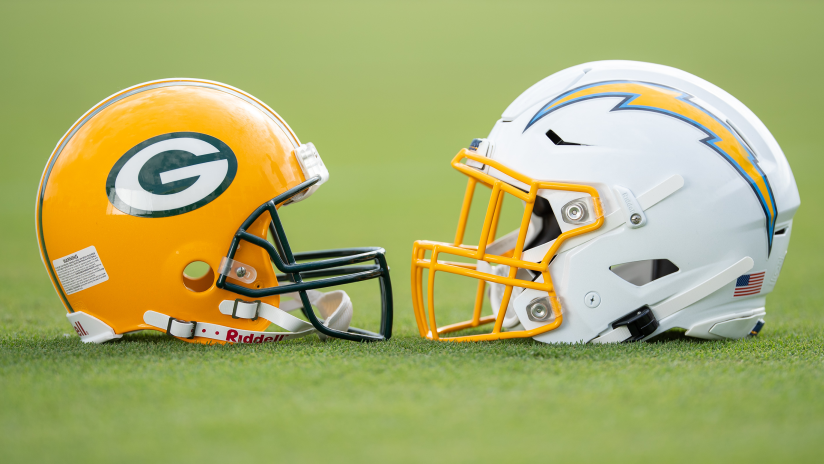 When: 4:25 PM ET, Sunday, November 3, 2019
Where: Dignity Health Sports Park, Carson, California
TV: CBS
Point Spread:  Los Angeles Chargers +3.5
OVER / UNDER Game Total: 48.5
Green Bay Packers   
Record: 7-1
Road Record: 3-0
ATS: 6-2
Los Angeles Chargers  
Record: 3-5
Home Record: 1-3
ATS: 2-4
Green Bay Packers Vs Los Angeles Chargers Game Day Preview
Two of the top quarterbacks in the NFL square off Sunday when the Green Bay Packers visit the Los Angeles Chargers. Aaron Rodgers looks to lead Green Bay to its fifth straight victory while Philip Rivers will be adjusting to a new play-caller after the Chargers fired offensive coordinator Ken Whisenhunt earlier this week.
Los Angeles has scored 20 or fewer points in six of the past seven games – including last week's 17-16 victory over the Chicago Bears – so coach Anthony Lynn pulled the plug on Whisenhunt and quarterbacks coach Shane Steichen will call the plays. "He has a great feel," Rivers told reporters of Steichen. "I feel like he, without actually doing it, he has been calling them in practice and calling them for many years. He is certainly prepared for this. Yeah, there is going to be a first time for everybody doing it, but I have full confidence that he will do a heck of a job." Green Bay typically travels a lot of fans and figures to have a huge home field advantage in the diminutive soccer stadium that the Chargers have trouble filling. The Packers, who are 3-0 on the road, are also rolling up the points by averaging 32.5 during the four-game winning streak.
Packers Vs Dolphins Sunday Facts
1. The Packers have won the past seven meetings and 10 of 11 overall, with the Chargers' lone win occurring in 1984.
2. Green Bay RB Adam Jones had a career-best 226 scrimmage yards (67 rushing, career-high 159 receiving) in last week's 31-24 road victory over the Kansas City Chiefs.
3. Los Angeles WR Keenan Allen has 22 receptions for 213 yards over the past five games after starting strong with 29 catches for 404 yards over the first three contests.
Source – Gracenote
Green Bay Packers Vs Los Angeles Chargers Fantasy Football Picks
StatementGames Inc. offers a new twist on Fantasy Football.  Free To Play and over 10K in Ca$h gift cards waiting to be claimed.  Video below gives a full overview of how to play.  Try GBVsLAC game and comment below with your StatementGames username, top 10 pick and reason for your pick.  Complete these steps and should you go 10 For 10 with your picks – we will send you an authentic Green Bay Packers or Los Angles Chargers Jersey of your choice.
Game Pick – Green Bay Packers 24 Los Angeles Chargers 27
10 PT Pick = Miami Dolphins UNDER 19.5 PTS
9 PT Pick = Ryan Fitzpatrick UNDER 24.5 Completions
8 PT Pick = Miami Dolphins OVER 2.5 Sacks
Also Available In the Apple & Google Play Store
Also try… NBA Game Day Previews