An NBA Game Day Preview between the Dallas Mavericks Vs Los Angeles – NBA Christmas Day.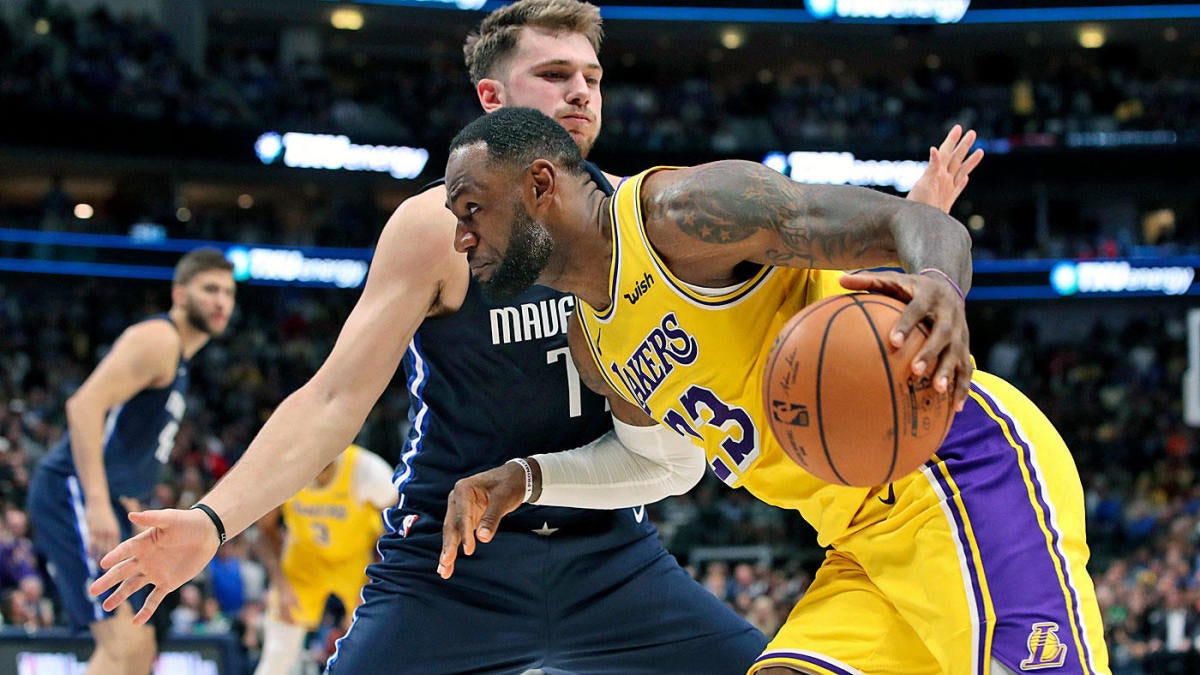 When: 8:00 PM EST, December 25, 2020
Where: STAPLES Center, Los Angeles, CA
TV: ESPN
Point Spread: Lakers -6.5
OVER/UNDER Game Total: 227.5
Dallas Mavericks
Record: 0-1
Road Record: 0-1
ATS: 0-1
Los Angeles Lakers
Record: 0-1
Home Record: 0-1
ATS: 0-1
Dallas Mavericks Vs Los Angeles Lakers Game Day Preview
Getting an opportunity to play in the NBA's Christmas Day primetime game is a great privileged. Traditionally, it is a game between either the two previous Finals teams or the defending champion and a heated rival. The Lakers will take the hard court in this one, but their opponent was a bit of a surprise. Rather than a rematch with the Miami Heat or a relaunch of the rivalry between LeBron James and either Stephen Curry or Kevin Durant, the NBA gave a marquee matchup to Luka Doncic and the Dallas Mavericks. 
Dallas Mavericks
Although Dallas lost their season opener to the Phoenix Suns, Doncic dropped 32 while also grabbing eight boards and five assists. In his third season now, we've seen the Slovenian star improve each and every year, upping his point total by more than seven points from his rookie to sophomore campaign.
With Kristaps Porzingis out until late January, the former Rookie of the Year always has the ball in his hands when the game is on the line. However, Tim Hardaway Jr. and Josh Richardson are also offering value with their contributions.
Los Angeles Lakers
LeBron James is hurt to start the season. However, he vows not to miss the Christmas Day game vs Dallas despite an ankle problem.
"I turned it pretty good, but I don't think it's going to stop me from playing on Friday," James said after sitting out the final eight minutes of his teams 116-109 Wednesday loss to the Clippers.
How does James plan on nursing his ankle back to health?
"I'll go home and have dinner right now," James joked. "I'll ice it, and I'll drink some wine that will flow right to the ankle. … I can make sure I can drink on the left side of my body so it just goes right down to my left leg, right down to my ankle."
Mavericks Vs Lakers Facts
Mavericks are 1-5 ATS in the last 6 meetings Vs Lakers.
Under is 6-2 in the last 8 meetings between Dallas & LAL.
Under is 5-0 in the last 5 Mavs Vs Lakers meetings in LA.
Dallas Mavericks Vs Los Angeles Lakers Alternative Fantasy Basketball-Statement Games Picks
10 PT Pick: Luka Doncic OVER 27.5 PTS
9 PT Pick: LeBron James UNDER 27.5 PTS
8 PT Pick: Tim Hardaway UNDER 20.5 PTS
Also Available In the Apple & Google Play Store