An NHL Game Day Preview between the Chicago Blackhawks Vs Tampa Bay Lightning – StatementGames alternative Fantasy Hockey, play for FREE and WIN CASH Rewards.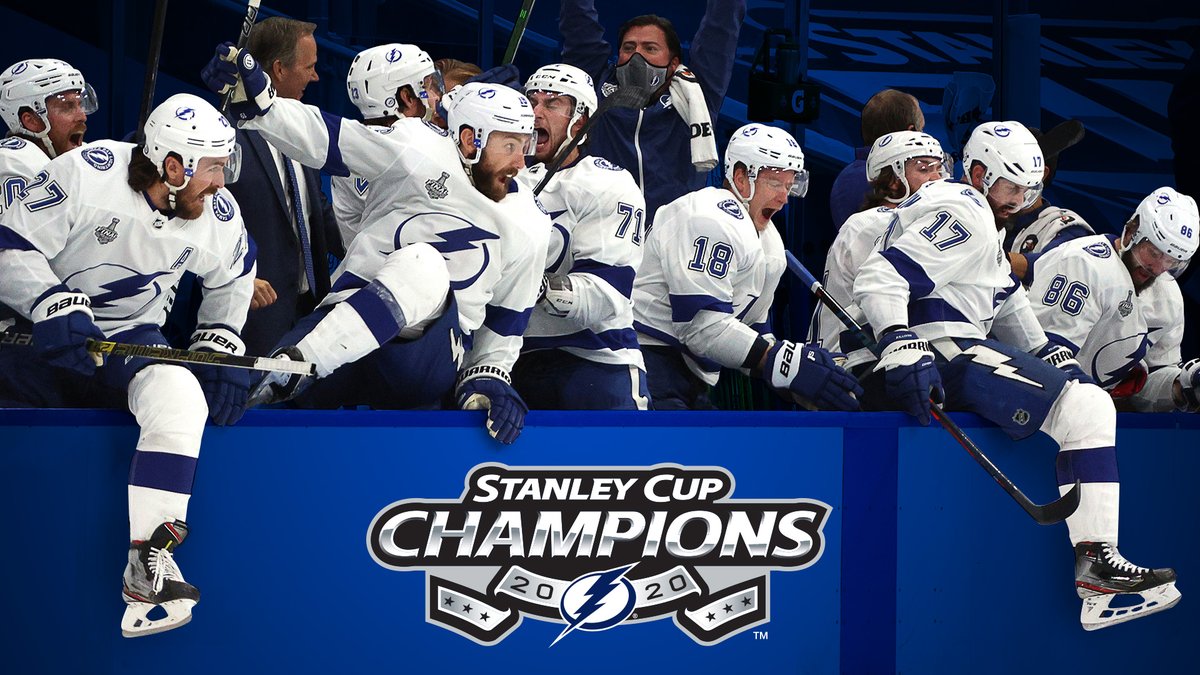 When: 8:00 PM EST, January 12, 2021
Where: AMALIE Arena, Tampa, FL
TV: NBCSN
Puck Line: Blackhawks +1.5 / -143 | Lightning -1.5 / +120
Moneyline: Blackhawks +190 / Lightning -227
OVER/UNDER Game Total: 6.5
Chicago Blackhawks
Record: 0-0
Road Record: 0-0
PL: 0-0
Tampa Bay Lightning
Record: 0-0
Home Record: 0-0
PL: 0-0
Chicago Blackhawks Vs Tampa Bay Lighting Game Day Preview
The Tampa Bay Lightning lost a few members of their Stanley Cup-winning roster, but the defending Stanley Cup Champions still have their core intact. Core players such as Steven Stamkos and Braydon Point lead the offense while Victor Hedman and Ryan McDonagh man the point. Andrei Vasilevskiy will be the main guy behind the pipes.
The Chicago Blackhawks are without Jonathan Toews and Kirby Dach for a period and will be unmistakably shorthanded.
Nonetheless these two teams will take the NHL spotlight on NBCSN tomorrow night.
Chicago Blackhawks
Top Line = Debrinat – Strome – Kane
The loss of Jonathan Toews hurts. It means less faceoff wins for the Chicago Blackhawks to start to 2021 season. Collecting the puck in the faceoff dot is critical and Toews is the teams best. He won 856 draws last year. This number accounted for 43.5% of all faceoff wins by Chicago. The lack of depth at the center position for the Blackhawks can be a receipt for disaster against a team like Tampa Bay.
To start the 2021 NHL Season looks to be a rebuilding year for the Chicago Blackhawks and they want their young coach to be part of it. The team announced Tuesday that Jeremy Colliton has received a two-year extension that runs through the 2022-23 season.
Tampa Bay Lightning
Top Line = Palat – Point – Stamkos
The Lightning initially had grand plans to raise their Stanley Cup championship banner into the rafters. The plan was to have about 4,000 socially distanced fans inside Amalie Arena.
Opening night was supposed to be a moment that both season ticket holders and die-hards watching at home could enjoy. NBC Sports even promoted it as part of its broadcast schedule announcement.
However, it looks as if we are not out of the COVID-19 woods just yet. The Lightning recently decided to close Amalie to the public. As a result, the team will unveil their 2019-20 Stanley Cup banner in an empty arena before doing battle against the Blackhawks.
Blackhawks Vs Tampa Bay Lightning Facts
Blackhawks are 1-8 in the last 9 meetings Vs TB.
Under is 12-5-1 in the last 18 CHI Vs TB meetings.
Road team is 4-1 in the last 5 CHI Vs TB meetings.
Chicago Blackhawks Vs Tampa Bay Lightning Alternative Fantasy Hockey-Statement Games Picks
Blackhawks 0 Lightning 4
10 PT Pick: TBL Starter UNDER 2.5 Goals Against (Andrei Vasilevskiy Projected)
9 PT Pick: Patrick Kane + Alex DeBrincat UNDER 1.5 Combined PTS
8 PT Pick: Chicago Blackhawks Forwards UNDER 2.5 Goals
Also Available In the Apple & Google Play Store