An NHL Game Day Preview between the Chicago Blackhawks Vs Nashville Predators – StatementGames alternative Fantasy Hockey, play for FREE and WIN CASH Rewards.
When: 7:30 PM EST, January 27, 2021
Where: Bridgestone Arena, Nashville, TN
TV: NBCSN
Puckline: Blackhawks +1.5 / -200 | Predators -1.5 / +165
Moneyline: Blackhawks -140 | Predators +175
OVER/UNDER Game Total: 6.5
Chicago Blackhawks
Record: 2-3-2-0
Road Record: 0-3-2-0
PL: 4-3
Nashville Predators
Record: 3-3-0-0
Home Record: 3-1-0-0
PL: 3-3
Chicago Blackhawks Vs Nashville Predators Game Day Preview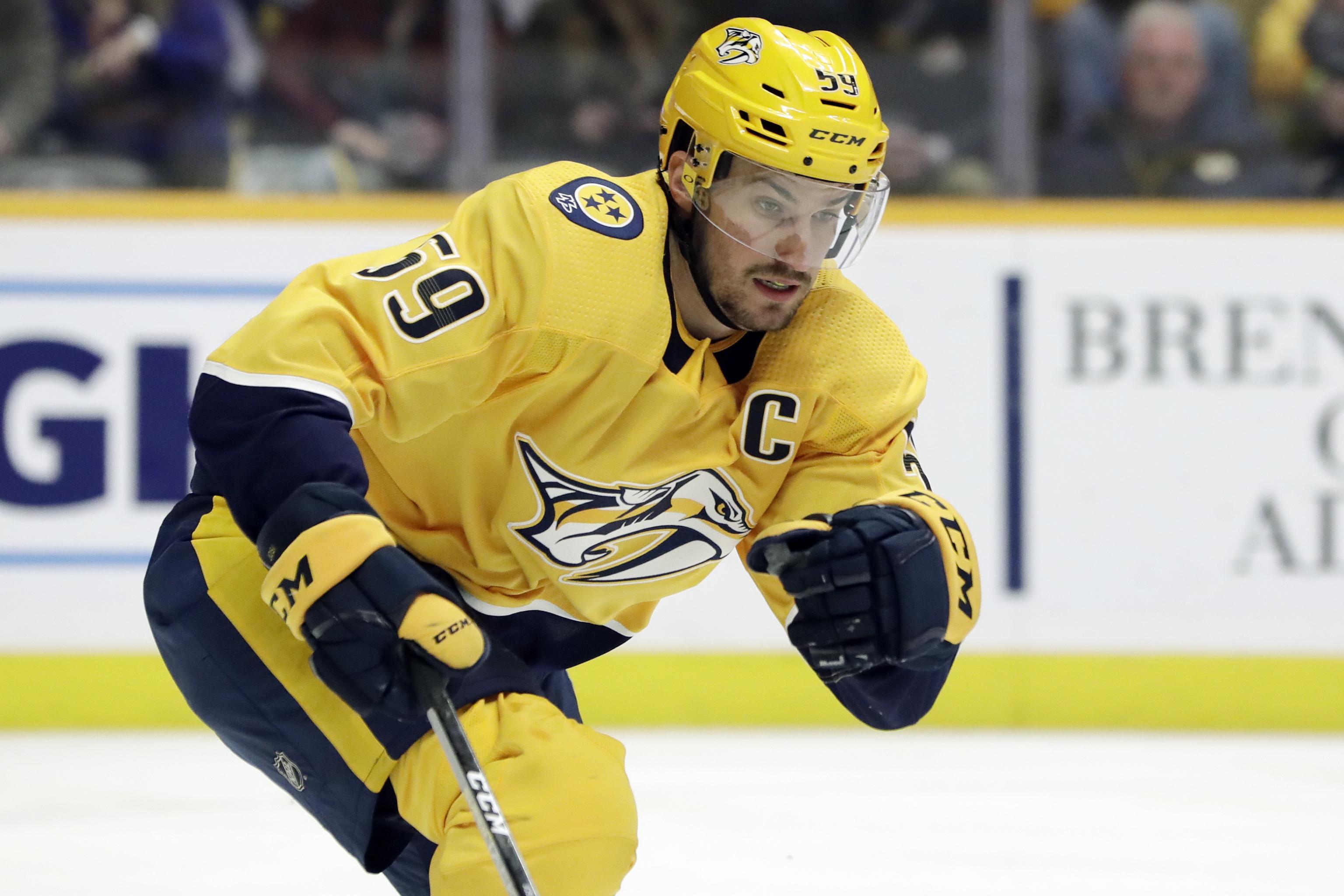 The Chicago Blackhawks were defeated by the Nashville Predators last night 3-2 in overtime. These two teams will face-off again tonight for the second time in as many nights.
Chicago Blackhawks
We are banking on the Chicago Blackhawks putting forth a much better effort in this contest. After yesterday's game coach Jeremy Colliton lashed into his team.
"As the game went on, we didn't have enough guys going, both up front and on the back end, and we got worn down," Colliton said. "Not enough pushback. Not enough sustained possession. We got a point, but far from the level we need to be at to consistently get points."
Coming off a pair of impressive home wins over the Detroit Red Wings, the Blackhawks delivered a good old country stink bomb in Music City.
However, Malcolm Subban was impressive. Subban stopped 36 shots including all 17 he faced in the first period. It was by far his most eye opening outing of his career.
Nashville Predators
The Predators snapped a three-game losing streak during which they were outscored 14-4. Their first win since the second game of the season came despite trailing midway through the third period.
Predators coach John Hynes called it a big win "in the sense that we are back into the win column, and I liked the game. I just liked our stick-to-it-iveness throughout the game.
"We didn't veer off when we had some good moments and then capitalized on some good opportunities. Chicago had some good pushes, too, but we stayed with what we felt we needed to do to win the game and got rewarded for it."
The less-is-more approach resulted in success.
"It's a huge lesson, and I think there's a lot we can take from this game," said Predators captain Roman Josi, who scored the winner Tuesday in overtime.
Blackhawks Vs Predators Facts
Blackhawks are 4-17 in their last 21 road games.
Predators are 4-0 in their last 4 games as a home favorite.
Blackhawks are 1-4 in the last 5 meetings in Nashville.
Chicago Blackhawks Vs Nashville Predators Alternative Fantasy Hockey-Statement Games Picks
Our picks and projections have been made through the guidance of Tarps Off Sports / Hockey!
Blackhawks 1 Predators 4
10 PT Pick: Nashville Predators Will WIN By OVER 1.5 Goals
9 PT Pick: Chicago Blackhawks Forwards UNDER 2.5 Goals
8 PT Pick: NSH Starter UNDER 2.5 Goals (Pekka Rinne Projected)
Also Available In the Apple & Google Play Store