An NBA Game Day Preview between the Boston Celtics Vs Miami Heat – StatementGames alternative Fantasy Basketball, play for FREE and WIN CASH Rewards.
When: 7:30 PM EST, January 6, 2021
Where: American Airlines Arena, Miami, FL
TV: ESPN
Point Spread: Heat -2.5
OVER/UNDER Game Total: 218.5
Boston Celtics
Record: 5-3
Road Record: 3-2
ATS: 4-4
Miami Heat
Record: 3-3
Home Record: 3-1
ATS: 3-3
Boston Celtics Vs Miami Heat Game Day Preview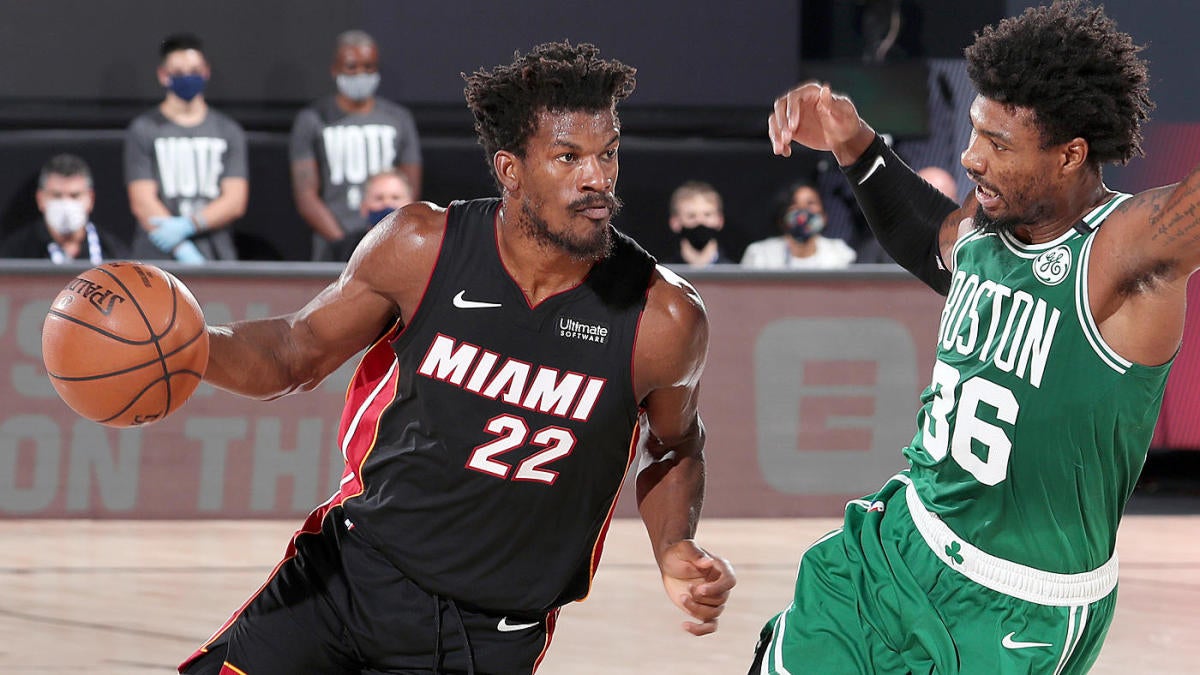 NBA Eastern Conference finals rematch when the Boston Celtics take a trip to Miami to take on the Miami Heat. It is the first game of the year between these two teams since the Celtics were eliminated by the Heat on the 27th of September.
Boston Celtics
This team has been bitten by the injury bug to start the 2021 NBA season. However, some light at the end of the tunnel for the Celtics.
Marcus Smart (right thumb sprain) and Jeff Teague (left ankle sprain) have been upgraded to questionable for tonight. Smart has started in place of Kemba Walker (left knee injury recovery) so far this season and Teague has been the backup at the point guard position.
Jayson Tatum led the team again this past Monday getting 40 points in 32 minutes against the Toronto Raptors. "Tatum was tremendous," Celtics coach Brad Stevens said in regards to the latest performance of Tatum.
Miami Heat
The Miami Heat have alternated a loss with a win in all six of its games this season. Their biggest challenge thus far is in finding a lineup that can fire on all cylinders.
In the 118-90 blowout of Oklahoma City, Heat coach Erik Spoelstra used his sixth different starting lineup in six games. The most recent one clicked as Kelly Olynyk — making his first start of the season — finished with 19 points including 5 of 7 from behind the arch.
"It's a different flow when you start," Olynyk said. "You kind of let the game come to you. Nonetheless, you've got to play your role."
Spoelstra, though, wasn't ready to announce he has cemented his starting 5 as Jimmy Butler continues to regaining his touch.
Celtics Vs Heat Facts
Celtics are 2-5 ATS in the last 7 Games against the Heat.
Over is 4-0 in the last 4 BOS Vs MIA meetings.
Heat are 5-0 ATS in their last 5 games as a home favorite.
Boston Celtics Vs Miami Heat Alternative Fantasy Basketball-Statement Games Picks
Today we are giving a BONUS Pick! We have been inspired by our friends at Casino Bonuses Now. These guys focuses mainly on on-line casino bonuses that you won't find listed anywhere else.
Miami Heat 3 PT Percentage OVER 34.5%
Jayson Tatum UNDER 27.5 PTS
Jimmy Butler UNDER 25.5 PTS
Bonus pick – Tyler Herro OVER 4.5 Assists
Also Available In the Apple & Google Play Store