An NHL Game Day Preview between the Boston Bruins Vs New York Islanders – StatementGames alternative Fantasy Hockey, play for FREE and WIN CASH Rewards.
When: 5:00 PM EST, January 18th, 2021
Where: Nassau Coliseum, Uniondale, NY
TV: NBCSN
Puckline: Bruins -1.5 / +195 | Islanders +1.5 / -227
Moneyline: Bruins -130 / Islanders +110
OVER/UNDER Game Total: 6.5
Boston Bruins
Record: 1-0-1-0
Road Record: 1-0-1-0
PL: 0-2
New York Islanders
Record: 1-1-0-0
Home Record: 0-0-0-0
PL: 1-1
Boston Bruins Vs New York Islanders Game Day Preview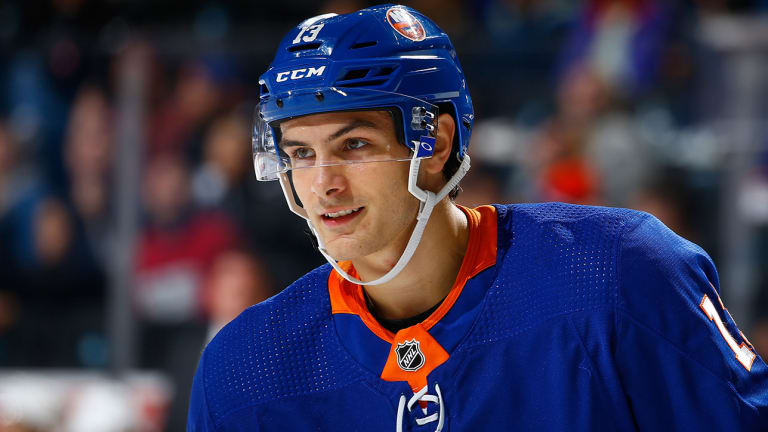 The New York Islanders looked like heavyweight contenders in the season opener only to be knocked out in short order two days later.
The Islanders aim to get back on the horse when they host the Boston Bruins at the old barn in Uniondale, NY on Martin Luther King Jr. Day.
Boston Bruins
The Bruins were a few seconds away from reaching the shootout round on Saturday afternoon before allowing an overtime goal in a 2-1 road loss to the New Jersey Devils. Captain Patrice Bergeron had an assist in Boston's 3-2 shootout win over New Jersey on Thursday before scoring the lone goal two days later.
"It's a work in progress," Bergeron said. "You're trying to work on a lot of things, the system, and make sure you jell as a team. It's early in the year. You take the three out of four (points) but you always expect more and expect to be better.
"I think working on our consistency is gonna be something (important) and being good for 60 minutes, that's what you need in this league."
New York Islanders
The boys from Long Island cruised to a 4-0 romp over the New York Rangers on Thursday before their rivals put them on the business end of a 5-0 shellacking at Madison Square Garden. Goalie Semyon Varlamov sustained an injury in warmups prior to Saturday's loss, leading to the surprise NHL debut of Ilya Sorokin — and it all went downhill from there.
While coach Barry Trotz did not provide an update on Varlamov after the game, he did reflect on the Rangers scoring four of their five goals off turnovers and his team's nine penalties serving as a major deterrent for any comeback bid.
"The first four goals are all stuff that we did," Trotz said. "Turnovers, bad plays, poor execution. We were junk."
Trotz particularly took issue with top-line center Mathew Barzal committing three offensive-zone penalties.
"That can't happen. That's a sin to me," Trotz said of Barzal, who signed a three-year, $21 million contract earlier this month.
Bruins Vs Islanders Facts
Patrice Bergeron, the four-time Selke Trophy recipient has 21 goals and 34 points in 47 career games against the New York Islanders.
Bruins are 18-3 in the last 21 meetings in New York.
Under is 8-1-2 in the last 11 BOS Vs NYI meetings.
Boston Bruins Vs New York Islanders Alternative Fantasy Hockey-Statement Games Picks
Bruins 1 Islanders 4
10 PT Pick: Total Goals UNDER 6.5
9 PT Pick: Pittsburgh Penguins OVER 30.5 Shots
8 PT Pick: Patrice Bergeron + David Krejci + Brad Marchand UNDER 1.5 Goals
Also Available In the Apple & Google Play Store