A PGA Tournament Preview of the US Open at Winged Foot GC – Mamaroneck, NY.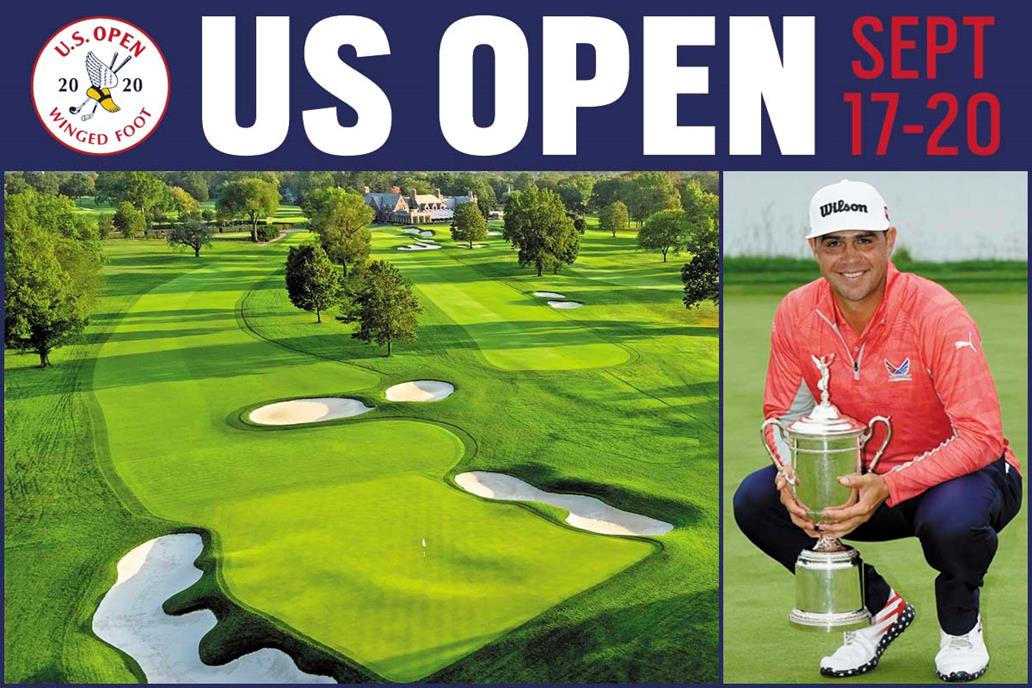 When: September 17 – 20
Where: Winged Foot GC – Mamaroneck, NY
TV: Golf Network – (Thursday) 7:30 AM – 2 PM ET
(Friday) 7:30 AM – 4 PM ET
(Saturday) 9:00 AM – 11 AM ET
(Sunday) 10:00 AM – 12:00 PM ET
NBC – (Thursday) 2 PM – 5 PM ET
(Friday) 4 PM – 7 PM ET
(Saturday) 11 AM – 7:30 PM ET
(Sunday) 12:00 PM – 3:00 PM ET
Winged Foot GC
Designer: Albert W. Tillinghast (1923)
Par: 70
Yardage: 7,469
Greens: Poa
Course Record: Claude Harmon (61 – 1959)
Tournament Notes
Player Field: 144 Players
Purse: $12,500,000 Million
Winner's Share: $2.5 Million
FedExCup Points: 600 To Winner
Past Champions
2019 – Gary Woodland (-13)
2018 – Brooks Koepka (+1)
2017 – Brooks Koepka (-16)
PGA US Open 3 Players To Watch
Gary Woodland – We start with the defending champion who got to enjoy his U.S. Open title a little longer than usual. Woodland came out on top in last years US Open at Pebble beach, but he hasn't been in top form recently. When speaking about the setup of Winged Foot, Woodland said – "The golf course is big. It's hard. But I think that's what you expect when you come to a major championship." Not necessarily the voice of confidence.
Patrick Reed – We have a bad feeling about Patrick heading into this week. In 2016 he missed the U.S. Open cut at Oakmont which is a course that is very comparable to Winged Foot GC. Give his star status Reed deservingly goes off as a fan favorite for most PGA Tour and Major events. We understand that he is hitting the golf ball well, ranking 24th in tee-to-green since the restart. We are just saying that if you are a horses for courses player, this week is an opportunity to pick against Reed.
Phil Mickelson – We would be miffed to speak of the U.S. Open without writing about Lefty! This major has eluded Phil throughout his career and now he returns to the scene of the 2006 crime. Holding a 1 shot lead on the 18th hole Mickelson simply collapsed and arguably missed his best chance of winning this major. At 50 his best days are behind him but we will be rooting like hell for some Mickelson Magic!
PGA US Open & Fantasy Golf Predictions
PGA Tournament Preview Facts
In 1929, when Winged Foot hosted its first U.S. Open, the event produced a playoff, but it was not a nail-biter by any means. In 36 extra holes, Bobby Jones edged Al Espinosa by 23 shots.
One of Winged Foot's founding members was an amiable golf addict named Ralph Kennedy, who at one point held the record for having played more courses than anyone on earth. Kennedy had made the rounds at upwards of 3,600 courses on six continents, and he kept a scorecard for each of them, signed in every instance by the club's head pro.
StatementGames Fantasy Golf Picks
The below picks have the support of the Stay Tuned Podcast! From football, baseball, basketball, hockey, Golf, MMA, and even soccer, there isn't a sports topic won't tackle!
Gary Woodland Vs Louis Oosthuizen – Louis Oosthuizen WINS
Patrick Reed Vs Patrick Cantlay – Patrick Cantlay WINS
Chez Reavie Vs Phil Mickelson – Phil Mickelson WINS
Also Available In the Apple & Google Play Store